A render of a mysterious BlackBerry device was "accidentally" leaked on the RIM's developer website. The device apparently is called Dev Alpha B - a successor to the current Dev Alpha device, used to test out the still unofficial BlackBerry 10 OS. The render was quickly pulled down from the site.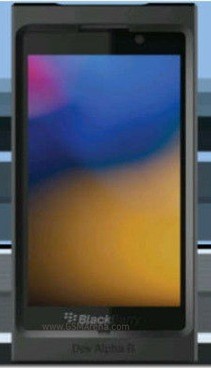 A vigilant twitter user by the name of @NerdBoss514 went ahead and asked the guys over at @BlackBerryDev on twitter for some info on the mystery device. He got a response that the Dev Alpha B will be an eventual hardware bump to the current Dev Alpha.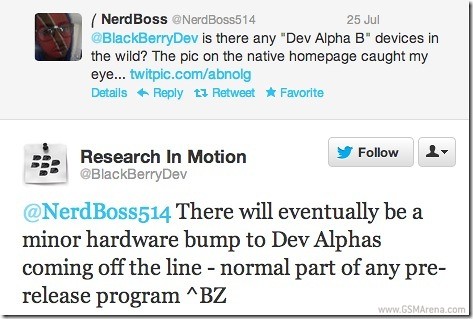 Upon asking a second question about whether the bump will be purely cosmetic or if there would be more major changes he got a second answer. It seems the Dev Alpha B has a slightly different inner layout, the MicroSIM card slot, for one, would change location on the new developer device.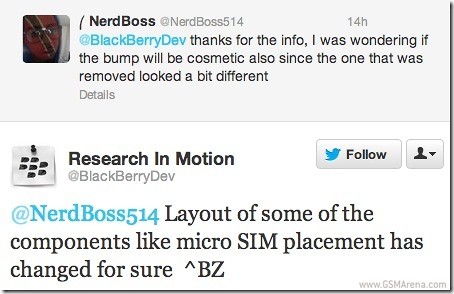 Currently, the Dev Alpha device features a 4.2" 1280 x 768 pixels display, a gig of RAM, 16 GB of internal storage, a microSD card slot and a dual-core ARM Cortex-A9, or better, chipset inside.
RIM has confirmed that they would be giving away Dev Alpha B devices to developers prior to the BB 10 launch so the more likely time for this to happen is around BlackBerry 10 Jam Americas, an in-house developer event held by BlackBerry that will take place September 25-27 in San Jose, California.
n
sort of looks like the sony xperia u
ADVERTISEMENTS