Oh, BlackBerry! The company just announced the new BlackBerry 9720, a BlackBerry OS 7.1 phone with a 2.8" HVGA touchscreen and a hardware QWERTY keyboard. That's right, this isn't a Q5 alternative, just a leftover design (the Samoa that leaked a while back).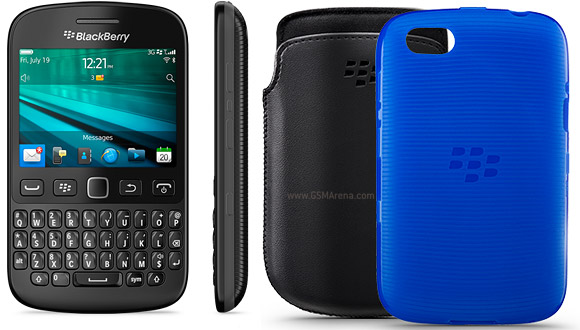 The phone is firmly low-end and is running an OS that's about as current as Windows Phone 7 or Symbian. That said, we have to admit there's a painful lack of phones with a hardware keyboard, especially when you consider that even the BlackBerry Q5, the current cheapest BlackBerry 10 handset, is pretty pricey.
Besides the keyboard there's only things like BBM that the 9720 has going for it. The 1,450mAh battery won't impress anyone with the 7 hours of talk time and the 800MHz CPU with 512MB RAM seems outdated even before a 2011 model like the Bold Touch 9900. Really now, that was two years ago to the month.
"It's perfect for customers upgrading from a feature phone or entry-level Android or Windows Phone device," says the press release and there's some truth to that - it would make a good feature phone replacement.
The BlackBerry 9720 is targeted at emerging markets and will launch in select Asian, EMEA and Latin American markets, though there's no indication of price. It will come in five colors and there will be a number of accessories too. But is it the kind of launch we need to see from a company in trouble?
D
I have recently purchased Blackberry 9720 in India in May 2015 I still find this is one the smart phones when you do few important things We have many applications in Android I did not find much utility A true Professional Needs few things, we canno...
N
am waiting for the blackberry 9720 just to be in store. i just wanna try it and see how best can it make my life easy.... because the Z10, Q10 AND Q5 they are not just for me. simply because they dont have the BIS. am a business woman who needs to ta...
J
I am very sorry for blackberry..