Days after we wrote about a large photo gallery of the Sony Ericsson Idou we stumbled upon something interesting - a new color, namely silver. This isn't as exciting as, say... a final name for the phone but it's reassuring to see some progress to keep our interest.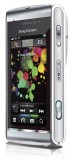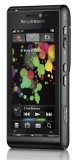 Sony Ericsson Idou in silver and in black
According to a few lexicons on the Internet, "idou" roughly translates from Greek to "behold" or "see". Given the impressive 12 megapixel camera and large 3.5 inch touchscreen, it's quite a fitting name. So far, the XPERIA X1 is the only Sony Ericsson handset that breaks the letter plus number naming scheme but that may soon change.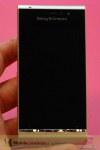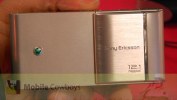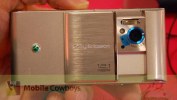 Live images of the silver Sony Ericsson Idou • Images source
As for the OS - there's nothing new aside from the UI tweaks visible in screenshots. Nonetheless, we're anxious to see what changes the Symbian OS will go through with its new open-source status.
Check out our overview of the Sony Ericsson Idou from the MWC, complete with a video of the UI.
?
other pics: blog.se-nse.net/sony-ericsson-idou-silver-live-p­ics
?
I don't care abou it color silver or black, photoshop or not, it just Idou look disgusting, personally, I don't like the edge of the phone. Looks very annoying. Better buy Ivalo or Madelline
?
i would wait to buy idou but... it will reallased in Q3 wich is many months to wait so i am going to buy x1!!430euros (not from ebay)
ADVERTISEMENTS