HTC One Max announcement should happen in September at IFA, around the same time Samsung is going to unveil the Galaxy Note III. It seems, though, that HTC is having some trouble keeping the device under wraps as yet another bit of info about it surfaced online today.
First we got to see some live pictures of the One Max, along with alleged specs. Then an unfinished official render popped up. We also saw the HTC One Max next to a Motorola XT882 as well as sized up next to an HTC One mini and a regular HTC One. The last of those also revealed that the One Max back might boast a fingerprint sensor.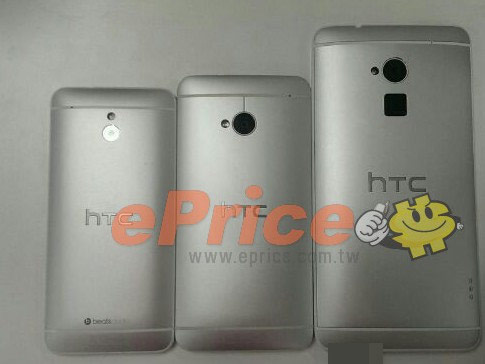 Today, we get to learn some more specs of the HTC One Max. The new pieces of info detail the front camera, which should be 2.1MP (same as HTC One). According to the leak though the One Max will run on the latest Android 4.3 Jelly Bean and Sense UI 5.5.
We also received confirmation of some of the previously rumored specs - a 5.9" 1080p display, Snapdragon 800 chipset (quad-core 2.3GHz Krait 400 CPU, Adreno 330 GPU, 2GB RAM), a 4MP UltraPixel camera and Wi-Fi a/ac/b/g/n.
There is no word on the fingerprint scanner though nor is there indication of the One Max will pack a stylus.
Robert Downey Jr. is already working hard to promote the One Max and we are hoping HTC will really deliver a device to live up to all the hype. September is close, so it won't take long before we find out.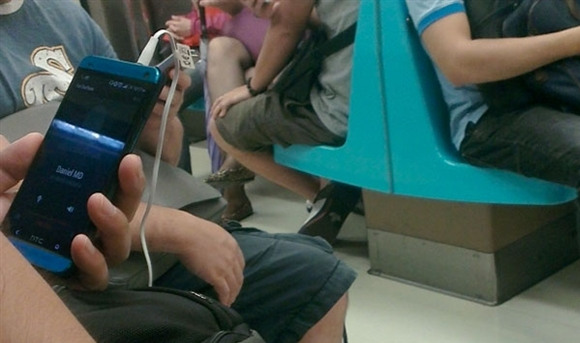 In other news a guy using a blue HTC One was photographed in Taiwan. It's unclear if it's the real device or the guy just painted the panels by himself. We already know such version is coming, but if this is the real deal than its market release might be just around the corner.
S
Is dis phone best for taking selfies..
?
Again. It's camera resolution is 4MP. Yes, Megapixel. Not Ulrapixel what-so-over. Ultrapixel is the term used for their camera technology. There is so such thing as 4 Ultrapixel. Don't be confused. I am HTC fan, but Ultrapixel is a joke, I hope HTC w...
D
You know what you'd have if they put a bigger lens there? A bump in your phone. Do you want that?