There, the Galaxy Note7 is now official and so is the new Gear VR. Now the practicalities.
The Gear VR headset that will take the new Note and via adapters will be backwards compatible with smartphones going back to the Galaxy S6, will be up for pre-order in the US starting tomorrow, August 3, alongside the phone itself. And just like the phone, it will be available for purchase from August 19, so you shouldn't have to spend a day VR-less. Price is set at $99.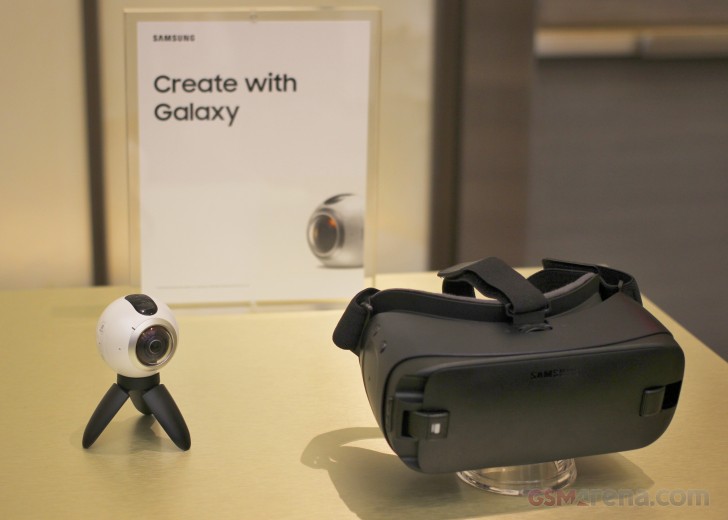 The Gear 360 spherical camera, which was announced this spring, hasn't yet made it to stores. Well, that's about to change. It will skip the pre-order state entirely, but will still be available starting August 19. The price tag on this one will be $349.99.