Google has released a new feature for Maps that lets you easily view all the places you've been on a given day, month, or year. Dubbed Your Timeline, the feature is only available on desktop and Android, and is gradually rolling out.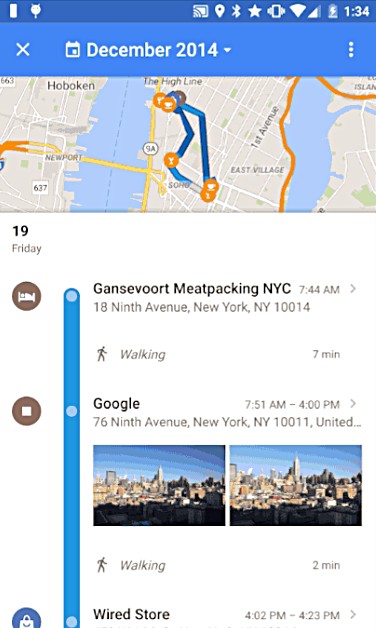 "Your Timeline allows you to visualize your real-world routines, easily see the trips you've taken and get a glimpse of the places where you spend your time," the company said in a blog post, adding that users of Google Photos will also be able to see the photos they took when viewing a specific day.
The feature is private, which means that the information it remembers is only visible to you. Also, you have full control over the data - you can edit a location, as well as delete a day or your full history at any time. It's worth mentioning that Your Timeline only works when you agree to store your Location History with Google.
N
This is much more likely to be used by your gf or bf to spy on where you've been than Google or the NSA...
s
Better ways to Spy on their customer. The denger of an open OS