The HTC 10 has leaked an incredible number of times already, and we've seen it in countless renders so far. Yet HTC still hasn't made it official. Not only that, but the Taiwanese company is continuing its teaser campaign for the device without actually showing it - as if we didn't already know what it looks like.
Anyway, today's teaser image, which you can see below, is all about the cameras. The power of 10 is a recurring theme in HTC's teasers for its upcoming flagship, so this time around the cameras are so good that they are actually to the power of 10. Or something like that.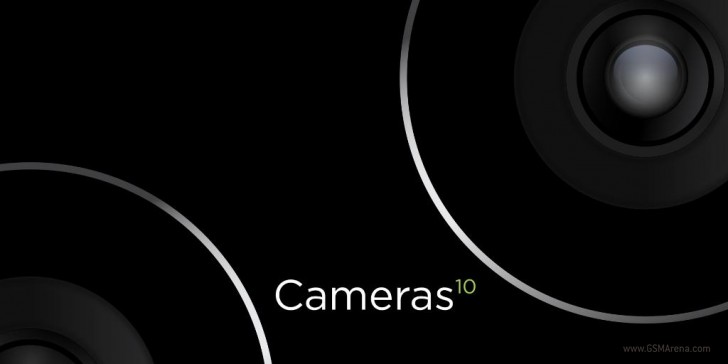 HTC has posted the picture on its official Twitter account. The text that accompanies it reads "World First, World Class, Front and Back. You'll see". Clearly then, a "world first" feature (or more than one) should be inside the handset's cameras, which are both going to be "world class", so hopefully among the best in the business.
This isn't the first time we've heard something like this about the HTC 10's cameras, in fact the company has already said the phone would offer a "very compelling" camera experience, whatever that may mean.
Other rumored specs for the phone include a 5.1-inch QHD AMOLED touchscreen, Qualcomm's Snapdragon 820 at the helm, 4GB of RAM, 32GB of expandable storage, and a USB Type-C port. It should be announced next month.
E
Still waiting on that HTC tablet they promised to make after the Nexus 9.
P
I love HTC, I still have the M7 and I love it. But phone companies aren't even trying to be different these days. I mean the new HTC 10, the Galaxy phones, Iphones, and Meizu all have the same basic plain look. No originality in design. And ditching ...
ADVERTISEMENTS