As the official announcement date of the All New HTC One draws near, the phone's leaking intensifies. Today we have a photo showing an AnTuTu test completed on the upcoming HTC flagship, which shows the phone has managed to beat the Samsung Galaxy Note 3.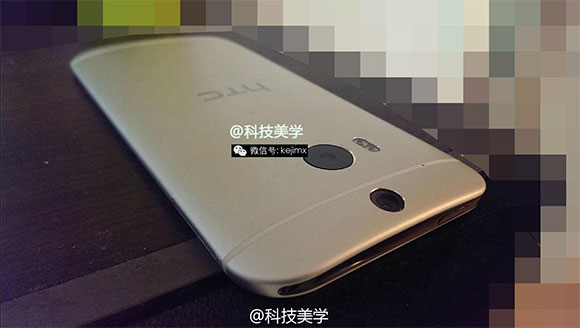 This is quite the achievement, considering the Note 3 isn't by any stretch of the imagination a slow phone. The All New HTC One is rumored to pack the newer 2.3GHz quad-core Snapdragon 801 (8974-AB). However, HTC is likely to have done some under-the-hood tweaks, which would've allowed Sense 6 to be less of a resource hog.
Next to the four Krait cores of the Snapdragon 801, there's also an Adreno 330 GPU, 2GB of RAM and either 32GB or 64GB of internal storage. The latest evidence points out to a microSD card slot, too.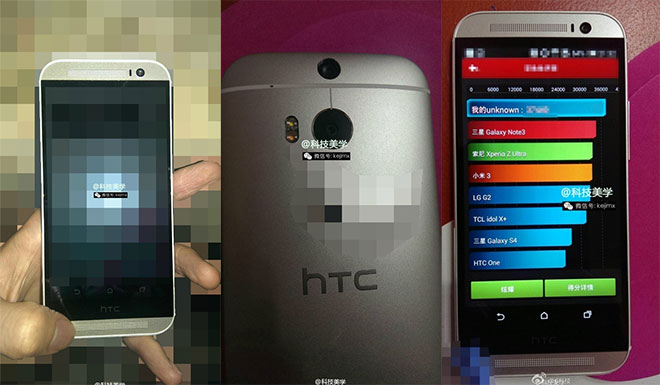 The smartphone is tipped to sport a 5-inch 1080p flagship and will also come in silver, grey and gold. The most notable new feature is, of course, the dual-camera, dual-LED setup on the back.
Speaking of which, there are also a bunch of new photos of the upcoming HTC One successor. One of them is showing the dual rear cameras, while another offers us a glimpse at the top of the phone. There, we can see it sports a cool metallic accent with the Power/Lock key sitting on the top right side.
The official announcement is just a few weeks away, but we feel we already know almost everything there is to know about The All New One. Here is hoping HTC will still manage to surprise us in a good way come March 25.
Source
|
Via
?
I already own the HTC One... and I can't wait to give it to my wife and get the new one when it comes out. Just hope that I can actually have access to the 64 GB model instead of just the 32GB which was only offered through Rogers.
D
for sure htc is better and as all people know Samsung always cheats on benchmarks and it's clear htc will win the benchmark competition in real and fair play.the quality wins and cheating loose again. viva htc.