We already know that the Huawei Mate 9 will be unveiled early next month. The company has also outed a teaser for the upcoming smartphone. And now, a new teaser has been released that specifically focuses on the device's camera.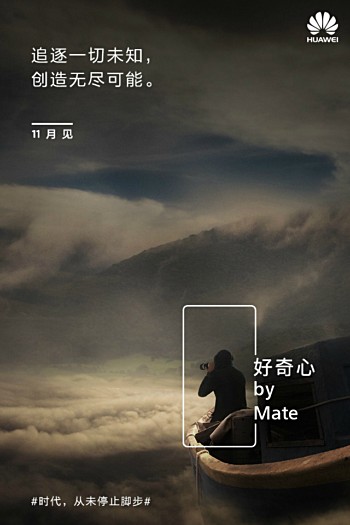 The Mate 9 is rumored to sport a Leica-branded dual-camera setup, featuring 4X optical zoom. The phone is said to come in two variants: a Pro version with 5.9-inch, curved QHD display, and a standard model with regular flat, FullHD display.
Other rumored specs include Kirin 960 chipset, 4GB or 6GB RAM, and 64GB and 128GB (or 256GB) storage options. The device is set to be made official on November 3.
k
Regarding Optical zoom phones. Yes, many others already had their zoom phones out few years ago, the problem is they all have these two issues: 1. picture quality is bad. 2. the phone is too huge, it's already a camera size.
D
Can't wait for 3rd of November for the Mate 9 release. =D