As the anticipated early fall announcement nears, the leaks of the (still rumored) iPhone 5C and iPhone 5S devices from Apple continue to pop up. The latest from China's variant of Twitter - Weibo - shows the two new models next to the iPhone 5.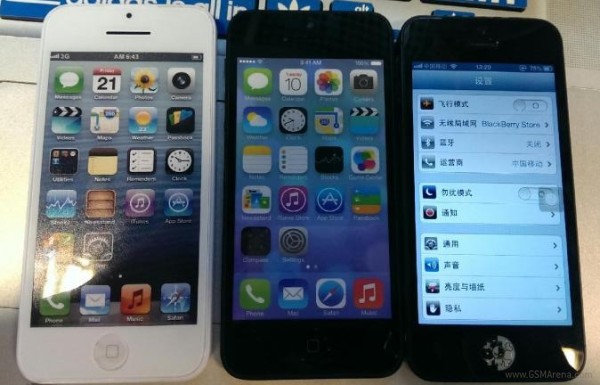 The iPhone 5C(left) and iPhone 5S(center) next to the iPhone 5
The devices in question are obviously dummy devices without a working display, but it gives us a good idea of their general dimensions.
It's been speculated that the new budget 5C model and the 5S will feature larger displays to appease customer demands, but judging by these images the screen will remain at the same size.
Hopefully we'll find out for certain soon enough as less than a month remains until the expected September 10 announcement date. However, it may be longer still until actual device shipment, as some sources say we might see the new devices as late as October.
Thanks, Josh, for the tip!
V
I guess the Price if released in India with 25k not below that as we know when ever the iPhone release every time the price is 40k above only
r
i so agree on this... everyone that i know did the same... went to the android especially the Samsung galaxy and then went back and would not go back. Dont get me wrong I like the open OS like android but it just not work proper. I want to use it a...
ADVERTISEMENTS