New leak details Lenovo Z5 Pro's slider mechanism, its new security chip
Lenovo will announce the Z5 Pro in just a few days on November 1. It will have a slider mechanism, a built-in security chip and four cameras.
The slider mechanism will operate manually (like the one on the Xiaomi Mi Mix 3) and according to the latest leak it will consist of six (or more) double helix guidance points. That may sound vague at this point, because it is. "Helix" likely refers to springs and dual helix springs do exist. But why six of them? Lenovo will have to clear up the mechanics this Thursday.
According to the source, the slider mechanism will be guaranteed a life of at least 300,000 actuations.
As for the security chip, according to the leak it will offer hardware-level of security, likely to be used in the same way as Google's Titan chip.
This means that the biometric identification data will be safeguarded on the chip, the Lenovo Z5 Pro is rumored to have an in-display fingerprint scanner.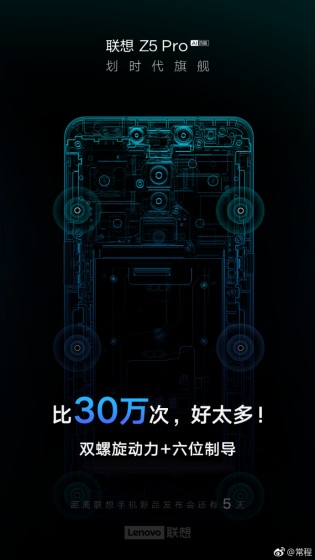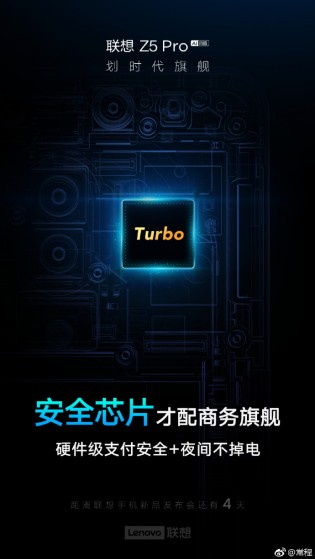 Lenovo Z5 Pro's slider mechanism and built-in security chip
Finally the Lenovo Z5 Pro will offer four cameras - two on the back and two sliding out on the front. We've heard that the selfie camera will be a 25MP unit and we'll need to wait and see about that second sensor.
#Lenovo #lenovoZ5pro pic.twitter.com/X2dxZivNAZ

— 📱 🖥️ ⚙️ 🔍 🇮🇩 (@bang_gogo_) October 29, 2018
The Lenovo Z5 Pro is expected to offer a 6.42-inch AMOLED display, Snapdragon 845 chipset with up to 8GB of RAM and a 4,000mAh battery.
R
bottom chin is necessary for the display connector...u caan have foldable oled...but its vry complicated process.
?
Just wondering...why all developers can't get rid that chin ?Its weird af that they can make upper side being bezel less and bottom side have some space... can anyone explain me plz :)
?
I have only been waiting for a Quad camera model. Considering the quality of my Lenovo Moto, there is 0 reasons to buy this apart from a true quad cam.
ADVERTISEMENTS