New leak of the Moto G5 Plus reveals 5.2-inch screen, 12MP camera, and NFC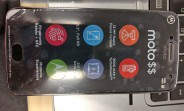 A Reddit post gained some attention after a day or so, originating from a member of a Brazilian Moto G4 community on Google + who claimed that he had the device in-hand for testing on operators. Unfortunately, he doesn't talk much about the phone in the photo's comments.
What the Google + user did mention was that the alleged device features FM Radio, Digital TV, and that the G5's SIM slot has been changed to a nanoSIM, an update from previous generation devices that accepted microSIM cards.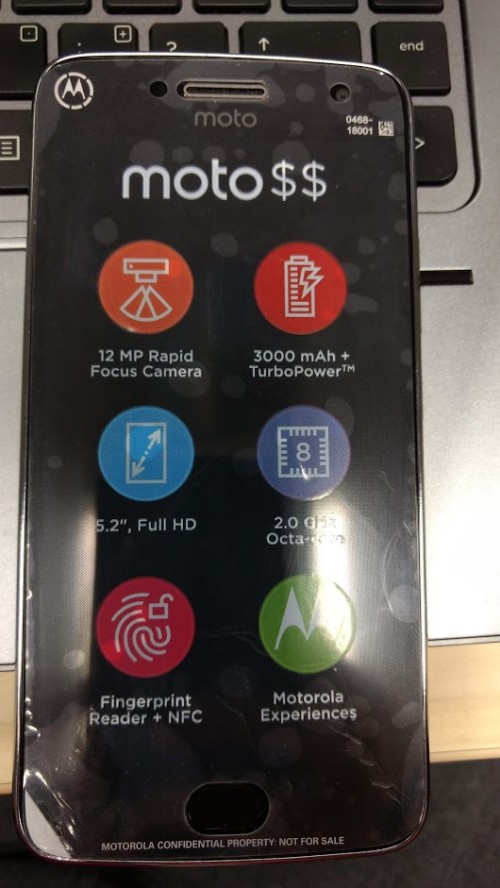 Source: Google +
Otherwise, the protective plastic on the handset's display gives away a few more features like the smaller, 5.2" screen, 12MP "Rapid Focus Camera", Fingerprint reader + NFC, and the TurboPower-compatible 3,000mAh battery. The plastic film also calls the phone "Moto $$", these are placeholders for the name of the device.
The first thing many noticed was the new shape of the fingerprint sensor and how it is dissimilar to the square-shaped one found on the Moto Z family.
Confusion also surrounded many who wondered why a supposed Moto G5 Plus wouldn't measure 5.5 inches diagonally in its display. The reason for that is the Moto Z Play is already running the Snapdragon 625 with a 5.5-inch screen and is compatible with Moto Mods. So it would not make much sense to release two devices with identical specifications as Motorola would end up competing with itself.
?
Rumours there, g5 is water resistant like G3
?
phone will probably go on market in march/april, there is a big round camera bump on back
D
5.2 inch but bezels are not as small as earlier times. People want a small phone with biggest possible screen.
ADVERTISEMENTS