Sharp was rumored to unveil a couple of bezelless smartphones on July 17, but that didn't happen. Last week, a teaser image alleged to be of one of the upcoming phones surfaced, revealing a design inline with previous rumors.
Now, a new image has appeared. It comes courtesy of Foxconn's VP, and shows several prototypes that are currently in testing.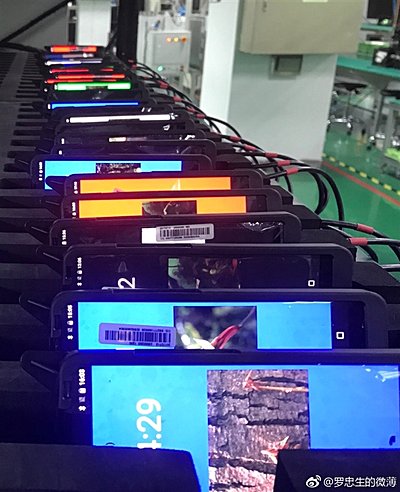 Quite obviously, the design revealed by this new image is different, especially when it comes to bezels. So if that's one of the upcoming Sharp phones, we may need to lower our bezelless hype.
We previously heard that the devices carry model numbers FS8010 and FS8016, respectively, and differ only in terms of the SoC that powers them - the latter will go with Snapdragon 660, while the former will settle for Snapdragon 630.
c
When I first saw this photo, the first thing that crossed my mind was "protective cases". It would be gigantic stupidity that would seriously damage the reputation of both Sharp and Foxconn to talk about bezelless phones for two months, to advertise ...
?
Why people hate bezels? They actually help to hold phone and don't drop. Zero bezel phone is very ugly and look like you are buying only screen. Lol.
ADVERTISEMENTS