According to a new system engineering image uncovered by the jailbreak community, iOS 14 will come with a native call recording function for both phone and FaceTime calls. The feature will allegedly notify the person on the other side and will also remind the one recording to respect local jurisdiction.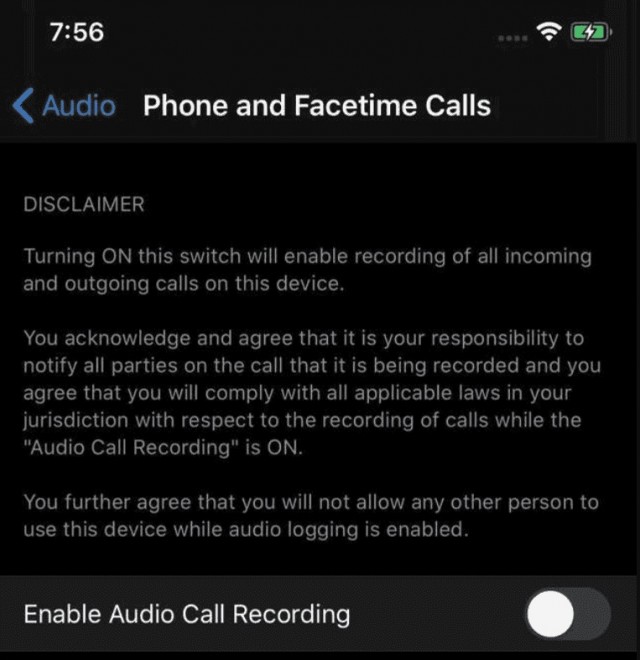 It's still not clear if call recording will be available in all regions as some countries have stricter regulations on the matter and call recording by users is not allowed.
Once enabled all incoming and outgoing calls will be recorded until the function is turned off in settings. iOS 14 will be announced at Apple's WWDC 2020 on June 22 and will reportedly be available to all iPhones currently running iOS 13.
F
It's April 2021 and I am a proud owner (am I though?) of a new iPhone 11 with IOS 14 and absolutely no way of recording my calls. Well, that sucks.
E
The feature has been baked in to Android since ages in regions where it's applicable under government laws. Heck even Symbian had it. And now it has been rumored that this may not be for users on iOS: https://9to5mac.com/2020/06/10/rumored-ios-14-cal...
?
Samsung used to have it on Galaxy S2 then after one update it disappeared and subsequently all voice recording apps can only record through the mic. It really pissed me off back then cos sometimes i need to remember something from the call and it rea...
ADVERTISEMENTS