Two leaks about new Sony Ericsson products are spreading on the Internet forums these days. Yesterday, pictures of the "Wilma" K800 were shown in a German mobile forum. Today another picture with three more new models came across the Internet.
The Cyber-Shot logo on the K800 model suggests that it will have special imaging features. Supplied with 3.2 megapixel camera, it's not hard to believe that it will be a great camera phone. This new device has UMTS support. The specifications picture says that it will have a 2" 262K colors QVGA display, 64 MB internal memory, Memory Stick Micro slot, Bluetooth, Infrared and USB. K800 is 106 x 47 x 18 mm big and weighs 115 grams. Considered as the successor of K750, the new UMTS bar supports various multimedia formats.
The other three phones that were present in a presentation poster-like picture are the K310, K510 and a clamshell with Walkman features. The K310 bar is codenamed Cleo and is the successor of K300. K510 is the successor of K500 is also with bar form factor. The new clamshell is codenamed Jing and has the Walkman brand on it, thus it's considered a music phone. Probably it will be named W530 and it will have a non-Walkman branded version - Z530.
All new phones are expected to be presented officially by Sony Ericsson before the CeBIT, maybe on the 28th February. For detailed specifications we should wait for the press releases of the company.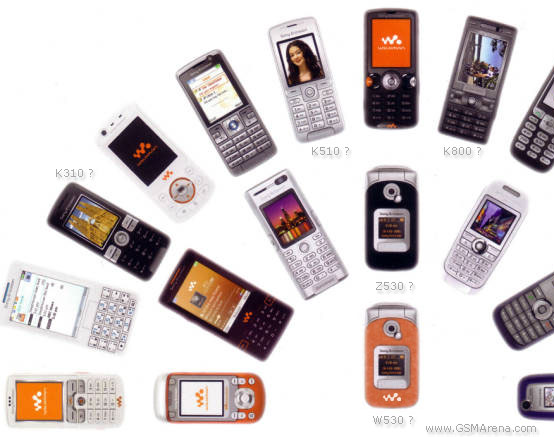 ?
am really waiting for p990i but could i really know when the realease of this dream phone coz many pp l r saying that it will be in june and its too far
?
Good, very good 3.2mp camera and excellent macro mode... nice design, UMTS and a lot of functions with outstanding QVGA display. K800 is a winner. Nokia: SE will kick your ass
S
nice going se...goodluck
ADVERTISEMENTS