The official-looking images of the upcoming LG G6 just keep on leaking. A few days ago we saw a shot of the top half of the device and its left side, and today it's time to take a closer look at its right side. That said, it's becoming pretty odd that these pictures all leave out the G6's bottom half - is there something in there we aren't supposed to see?
That's anyone's guess at this point. Anyway, today's image shows an identical design to the one from earlier in the week, so it's clearly of the same phone. Once again we get to wonder at the G6's minimal top and side bezels, as well as its rounded corners and metal construction.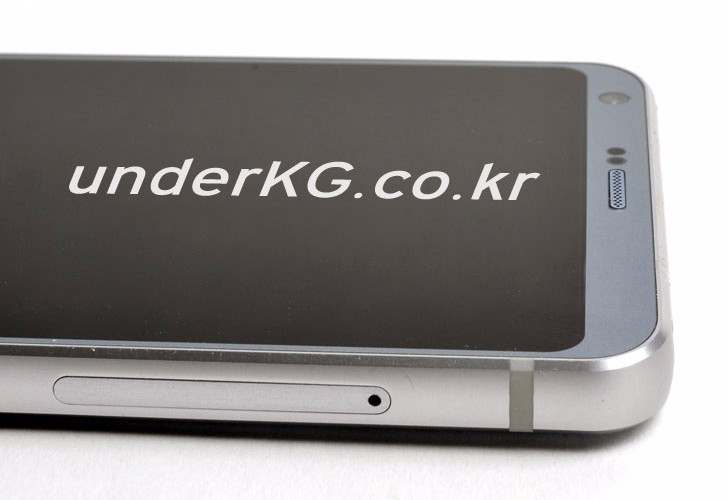 The SIM card tray is front and center in this depiction, and it looks way too long to house just a SIM, so we assume that it will take a microSD card too, for storage expansion.
The LG G6 will be announced on February 26. It's expected to come with a non-replaceable battery, glass and metal build, water-resistance, a 5.7-inch 18:9 touchscreen with 2,880x1,440 resolution, the Qualcomm Snapdragon 821 chipset (since Samsung took all of the available SD835 units), and a dual rear camera array right above a fingerprint sensor.
Source (in Korean)
A
Look like a Samsung Galaxy Alpha or Note 4...
?
Samsung snatched almost all the sd835 because they produced chip.. LG will be left with sd821 and some limited sd835.. Yeah so lg will use sd821 for international g6
?
The 821 spec is rumor based upon one source article last week. I am betting it will come with the 835. Company has said the initial release will be limited release in s. Korea due to the 835 shortage which is expected to last through april. ...