LG has outed a new teaser for the G6 today, which you can see in the image below. The Korean company seems to imply, in a not-so-subtle way, that the G6 will come packing a virtual assistant of its own - but it uses the words "artificial" and "intelligence" because "AI" is the buzzword of 2017, even though most things a virtual assistant does don't actually qualify as "AI".
Anyway, in this day and age you simply can't launch a flagship smartphone without an "AI" assistant of its own, and LG knows this. So it's promising us that its implementation will be "less artificial" than others, whatever that means. Oh, and more intelligent too.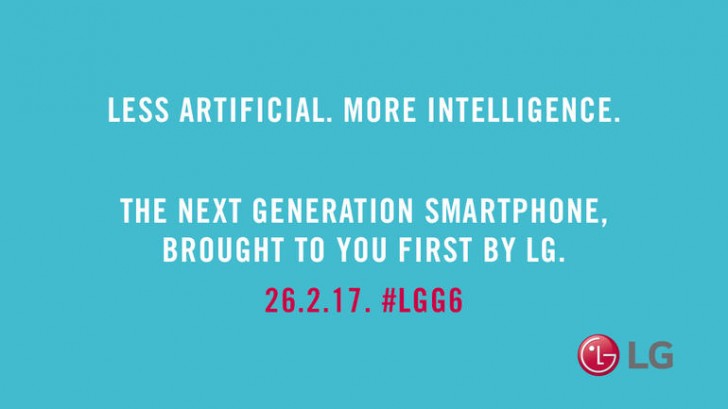 The company also wants to stress that it will be the first to present a next generation smartphone, at its MWC event on February 26, and that's clearly not in any way aimed at Samsung and its Galaxy S8 - which will be announced later, probably at the end of March.
A rumor from a while back claimed that the LG G6 would be the first non-Pixel smartphone to come with the Google Assistant preinstalled, and that's still possible of course. In a way, we're hoping that's what happens, because the world already has way too many sub-par virtual assistants, and each smartphone maker creating its own will surely not help advance the technology at a rapid pace.
?
I use a call announcer program that reads out who is calling me when someone rings. I would assume the AI could do that now theoretically. I love the idea of being on my hands free, hearing who is ringing me and if it's someone I don't want to speak ...
H
It's like saying only disabled people uses any mode of transportation coz they can't walk