USB Type-C is the port of the future - it does data, charging, video, audio and pretty much anything you can think of. This promise of simplicity hides the sheer number of protocols that the new port can handle, which includes Thunderbolt 3… unless you get the new MacBook Pro.
Apple went all in on the new port, dropping everything else (aside, strangely, from the 3.5mm headphone jack). Plugable tested multiple hubs, adapters, docking stations and other accessories.
So far the tested Thunderbolt 3 devices have failed to work - both a DisplayPort adapter and an HDMI one. One USB Type-C port failed and one docking stations showed issues. Alt-mode devices seem to work though - DisplayPort, DVI and even good ol' VGA adapters. The HDMI one showed some issues.
"Wait, what? You said DisplayPort and HDMI don't work!" Well, here's the thing. Alt-mode (which worked) uses the pins of a Type-C port to carry non-USB signals - say HDMI. DisplayPort (which didn't work) can also carry HDMI and even though you still get HDMI on the other end, both approaches are not identical.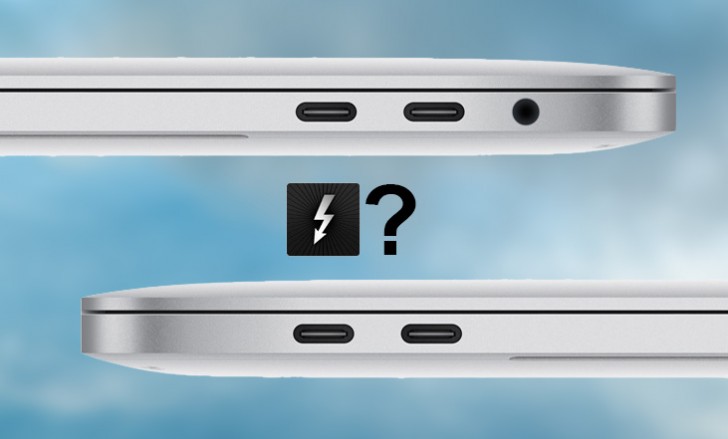 Worse still, the issue can arise anywhere along the chain - some of the cheaper Type-C cables do not support Alt-mode, for example. Hubs are a whole different headache. You can read Stephen Foskett's rant about Type-C cables as a warning to carefully read the fine print when buying USB Type-C accessories.
In summary, if you have older Thunderbolt 3 accessories, they may not work with your shiny new Mac. Ones with a second-gen Texas Instruments seem to work with the MacBook Pro, though.
?
Now that is something funny...hasn't been reliable since Windows 7. HA! I got windows 10 with an Asus notebook when 10 was first available, which has been what...18 months now? Not one time has the system crashed, frozen or locked up. Not onc...
S
I use windows and always have and I also work in IT selling computers. When people ask for something reliable, I'd recommend an Apple over a pc anyday of the week. And I've never owned a mac and probably never will. I never have to deal with apple cu...
?
If people poured the cost of a Macbook into a decent Windows laptop they'd be heavily satisfied but no let's just waste our money on crapple.