The FCC certified a new HMD phone – the Nokia TA-1157 – and revealed some of its specs. It will be one of the smaller handsets, measuring 149mm tall and 71mm wide (the Nokia 5.1 is 151.1 x 70.7mm, for reference).
This Nokia will be available in two configurations – 2/16GB and 3/32GB. Both versions are dual SIM phones for GSM networks (so no Verizon compatibility). It's clearly an entry-level device, though not Android Go – the FCC label on the back clearly says Android One.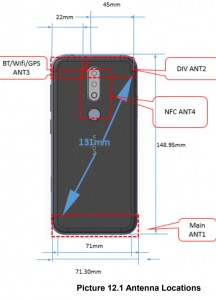 Nokia TA-1157: FCC schematic of the back
And there is a dual camera on the back, which hints that this might be a Plus model (the 3.1 and 5.1 have single cams, their Plus versions have dual cams). There's a rear-mounted fingerprint reader on there as well.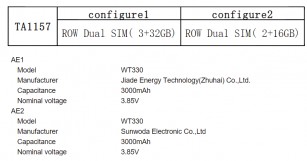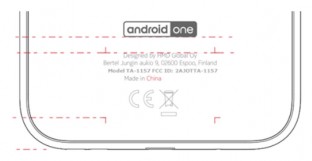 Two memory options (2/16GB and 3/32GB), 3,000mAh battery • Android One phone
The other detail revealed by the FCC is the 3,000mAh battery capacity. The commission tested the phone's NFC, Bluetooth 4.2 and Wi-Fi (2.4GHz b/g/n only).
This isn't the Nokia 1 Plus, in case that's what you were thinking (the 1s and 2s are Android Go phones). And this seems too little to bring to the MWC, so it may get a smaller reveal sometime soon.
A
Android One sucks! Especially the statusbar icons bleah!
7
The 71mm width is just the right size. Not too big and not too small.
ADVERTISEMENTS