NVIDIA unveiled a new tablet, the Shield Tablet K1, which is a refreshed version of the Shield Tablet from last year. The GPU maker didn't really add anything, it's more about what was removed – like $100 off the price.
The catch is that you don't get a charger, a cable, no stylus either. Still, you probably have a ton of chargers laying around your house, so we think it's a fair trade. The stylus is sold separately for $20, a branded charger is $30, there's a wireless controller for $60 too.
The 8" tablet boasts a 1,920 x 1,200px screen. It's powered by a Tegra K1 chipset with a quad-core Cortex-A15 processor and a Kepler GPU (192 cores, 852MHz), paired with 2GB of RAM. If you have a 4K TV, the Shield Tablet K1 can output 4K over HDMI.
The tablet runs Android 5.1 Lollipop and has a modest 16GB of storage (you'll probably want to plug in a microSD so that games have room).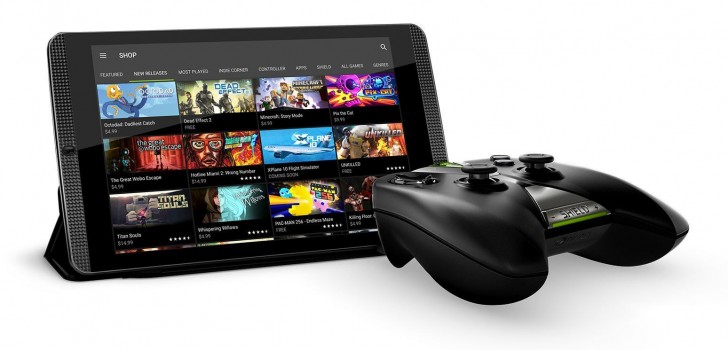 Additional specs include stereo speakers on the front, Wi-Fi, optional LTE, Bluetooth 4.0, GPS and a 19.75Wh battery.
Besides Android games, you can sign up for GeForce NOW ($8/month) to stream PC games from NVIDIA's servers. You get a 3 month trial period.
D
The Samsung galaxy tab s 10.2 has 3 gigabytes of ddr3 ram and a octacore processor and 4k super amoled display and is available from 16 gb internal to 128 gb internal.........this is completely superior to ipad. However if you can't afford the tab ...
D
I agree but there is other options.
D
Optional LTE means it comes with an unlocked LTE chip, meaning it can be activated at any carrier