After today's launch, OnePlus released a new promo video showing off the main features of the OnePlus 3 including deisgn, charging and power management, display, and hardware design. The promo video was edited with an urban feel.
The video mentions improvements over the OnePlus 2 such as improved speed with improved efficiency. The OnePlus 3 may not stand out among other flagship phones, but well informed buyers can tell you that it's not exactly about that but more about getting better value for your money and the OnePlus 3 will be sure to deliver it.
The OnePlus 3 was announced today and currently on sale for $399 with shipments going out starting around Saturday. The OnePlus 3 is equipped with a Snapdragon 820, 6GB of RAM, 16MP rear and 8MP front cameras, fingerprint sensor, NFC, 3,000mAh battery, and a 5.5 inch 1080p Optic AMOLED display.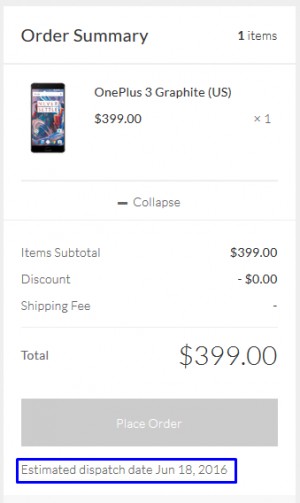 OnePlus offers free shipping for orders over $100, secure payments, credit financing options with PayPal Credit, and 15 day no-hassle returns.
k
You guys already comparing One Plus to samsung and apple lol I think they already achieved what they were setting out to do disrupt the market
H
lmao people like you. One plus is free to custom rom it all the ways. cant believe comments... "oh my god samsung doesnt make updates, its pretty cool" isnt this obviousl already from previous samsung models? "oh my god one plus has shit...
W
How does buying one of these compare to getting a brand new Samsung Note 4? If OnePlus is about value, how does it compare with yesteryear's flagships?