OnePlus releases new 5 video teaser, details events in India and China
The OnePlus 5 will be detailed on June 20 in an online event, but the company plans to follow that with a couple of local announcements in India and China.
The handset will make its India debut on June 22, as revealed by a video teaser.
A day earlier, June 21, OnePlus will show it's 5th gen flagship in China. This information came from a poster that reports say was shared by the company on its official Weibo account.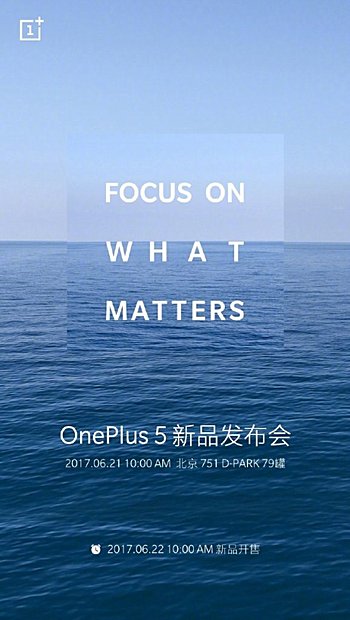 Thanks for the tip, Pakshal Porwal!!
A
Sadly it's true. OnePlus just tweeted a picture saying the date of the launch along with the picture of OnePlus 5
S
I don't like this trend of unoriginal design in smart phones. Although looking like an iphone is definitely good for sales in China.
?
1+ tries too hard. They remind me of Samsung back in the days