The OnePlus 5T has started receiving a new update. Arriving as OxygenOS 4.7.6, the update brings along multiple changes, including those related to camera and system.
To start with, camera-related changes include clarity improvements for selfie in low light, performance improvements for third-party camera apps, and some stability improvements.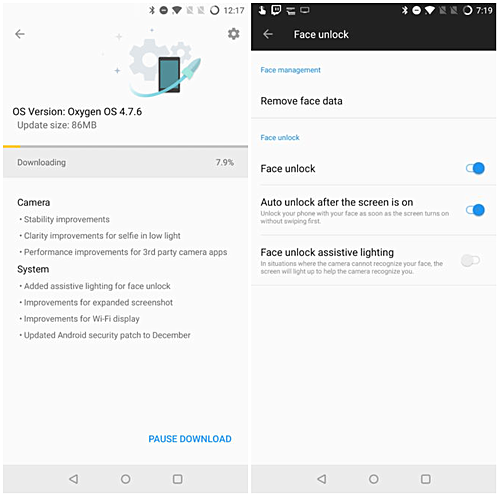 Moving on, system-related changes include screenshot and WiFi display improvements. The update - which weighs in at 86MB - also adds assistive lighting for face unlock, and bumps the security patch level to December.
In case you missed, an Oreo beta program for the handset is expected to be officially announced very soon.
So the camera is better than the G3 but doesnt stand a chance against the newer Samsung and iPhones? Whhen I sy new I mean S7 and iPhone 7.. maybe HTC 10 and up.
Its honestly not that bad. If you're satisfied with the G3, you'll be very satisfied with the 5T. I know because I too upgraded from G3 to 5T. Its not comparable to Samsung or Apple in neither camera nor price..
Sir I can't get this update.Please help me