OnePlus 6 leaks in new renders showing its front and rear, Super Slo Mo video capture outed too
OnePlus has been teasing its next smartphone for weeks now, and the OnePlus 6 is set to finally become official on May 16. Until then, let's feast our eyes upon the image below, which allegedly shows leaked press renders of the phone.
There's nothing new or surprising here, but it's nice to see both of the handset's sides for once. Note that we can't verify the authenticity of these renders, as they don't come from a usual source of leaks.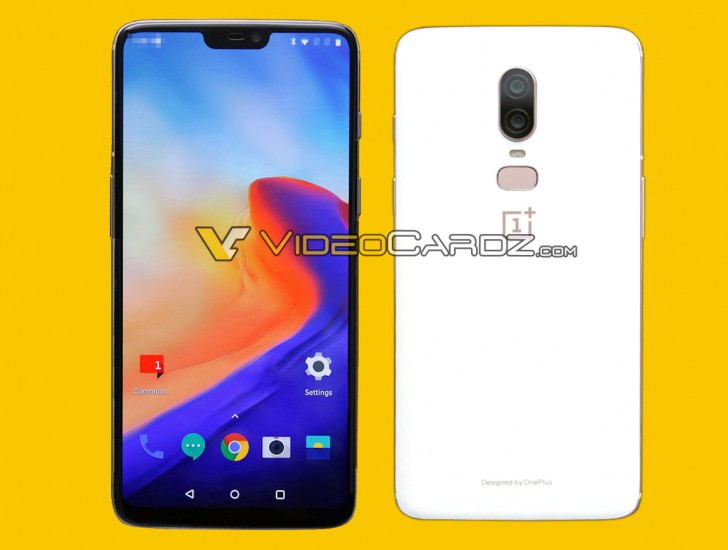 Moving on, the image below has reportedly been found on OnePlus' official website for India at some point, and it reveals that the phone will be able to capture Super Slo Mo videos. The teaser doesn't mention a resolution and frame rate, as you can see, but it would be odd for OnePlus not to try and match Samsung and Sony in this respect and go for 960fps.
Samsung's Galaxy S9 and S9+ top out at 720p at that insane rate, while Sony's Xperia XZ2 and XZ2 Premium manage to go to 1080p, and we assume OnePlus will choose the former option, but let's wait and see.
The OnePlus 6 is expected to boast a 6.28" 2,280x1,080 touchscreen with a notch, the Snapdragon 845 SoC at the helm, up to 8GB of RAM and 256GB of storage, a dual rear camera system, and a 3,450 mAh battery. It should run Android Oreo from day one.