New Oppo Reno3 Vitality is official with a Snapdragon 765, 48MP camera and new colors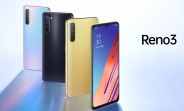 Apparently, Oppo decided that the Reno3 line could benefit from some restructuring, or extra saturation, depending on how you look at things, since the we have no indication that the current Reno3 or the Reno3 Pro are going anywhere. What we do know, is that there is now a Reno3 Vitality edition, officially up and gathering pre-orders on both jd.com and opposhop.cn.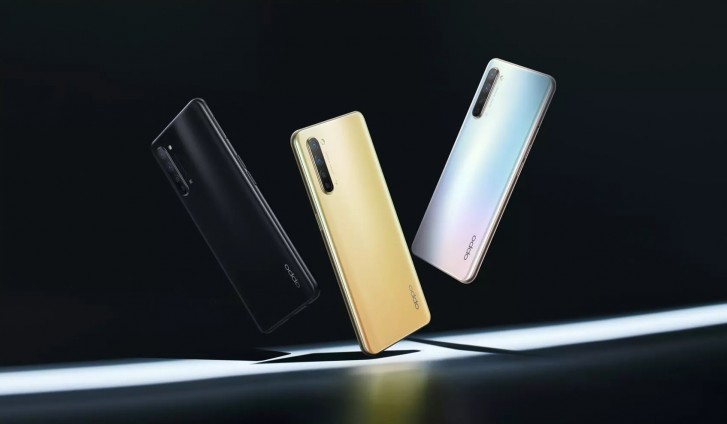 Just like earlier leaks suggested, the Vitality is essentially the vanilla Reno3 with some internals swapped and new colors. The first main change being a Snapdragon 765 chipset, in place of the Mediatek MT6885Z Dimensity 1000L . The former is theoretically slightly faster, bringing the Reno3 Vitality closer to the Reno3 Pro. Though the Pro is rocking the technically better 765G variant of the silicon. Overall, this particular chipset switch doesn't seem to be major in terms of raw performance, so, perhaps, Oppo has other reasons, potentially related to differences in the 5G connectivity offered by the two respective mid-range chips? We can't really say for sure.
The other big internal change the Vitality edition brings about is seemingly a downgrade, at least on paper, that is, to a 48MP main camera. Again, bridging the gap with the Reno3 Pro for some reason. The Vitality also seems to be skipping on the higher memory tier of the vanilla Reno3 and is currently only being offered in an 8GB, plus 128GB configuration. This definitely leads us to lean more towards a restructuring or slight readjustment theory behind the Vitality, to better suit the market. And last, but not least, the Vitality edition comes in a trio of new colors - Moonlight Black, Sky Mirror White, and Streamer Gold.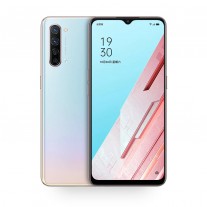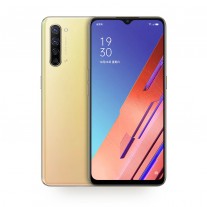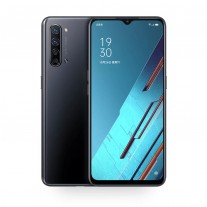 New Oppo Reno3 Vitality colors
Apart from these changes and a new coat of paint, the Reno3 Vitality seems identical to its vanilla sibling. It has the same 6.4-inch, 1080 x 2400 pixel, Super AMOLED display, with the same teardrop notch for the 32MP selfie camera. Same 4025mAh battery, with 30W fast charging support and all the other little bells and whistles, like a 3.5mm audio jack and NFC.
Like we already mentioned, you can hit-up one of the source links for pre-order listings for the Oppo Reno3 Vitality. Currently, it is priced at CNY 2,999, or just around $430.
M
I miss my s4 mini (4.3 inch). It was perfect and it does fit in my pocket. After my s4 mini, I bought a LG G4 (5.5 inch), hated the size (it was like 2 mm too wide with a case on it), and i had to put it in my back. So I decided I wanted a smaller ph...
M
Because women have a bag the whole day and men don't. You.don't know anything about women clothes obviously. Only phones like the iPhone SE or Samsung's mini-serie or older phones do fit (everything way below 5 inches). Or the women you know are wear...
?
Women do prefer bigger screens, they can easily fit in their giant purses. The first Galaxy Note series was very popular among women for this reason. Men had trouble fitting in their pockets while the ladies had no problems carrying the device.
ADVERTISEMENTS