Pebble has released a new app that is aimed at helping users better understand how different environments and events impact their mood.
Dubbed Happiness App, the application runs a one-week program where-in you are asked some questions - such as where you are, who you're with, and what activities you've done recently - daily on hourly-basis (working hours only).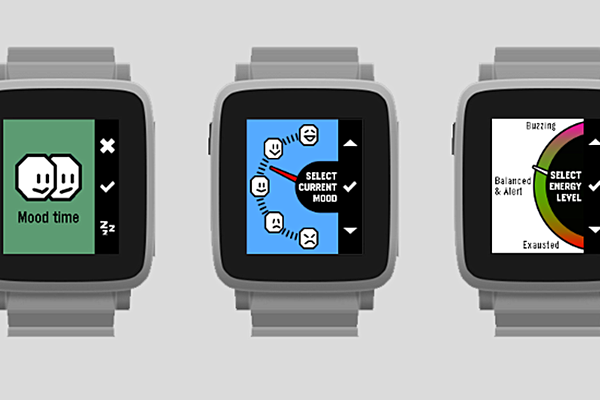 Once the program ends (meaning at the end of the week), you get an email containing detailed results (based on your responses) that - in a nutshell - help you understand exactly what makes you happy. Based on this information, you may want to make some changes in your daily schedule.
"The Happiness App is our first experiment in this arena," said Pebble's Head of Data Science Susan Holcomb. "Members of our data science team were personally interested in visualizing how our mood and energy fluctuated throughout the day, so we built the app to test if we could get meaningful feedback. Even with just a week's worth of data, we found we got powerful insights about our emotional landscape and the drivers behind it, on a very personal level -- so we decided to share it with the world."
The app is compatible with Pebble's Time line-up, which currently includes Time, Time Steel, and Time Round smartwatches. Those on Android or iOS can also use it.
N
I think they measure the heart rate and ask questions for that specific hour, what they were doing and with whom and where.
?
yeah, they sum it up for you so you don't have to think about it yourself. that's what "smart devices" are all about
?
So they measure happiness by asking people what makes you happy and then tell it in a different way .