Early last year we saw a a prototype from Sony Ericsson that was running Windows Phone 7. The company never did announce a WP7 device, but now more shots have cropped up of what appears to be the same device. It's a prototype of the same model, but this one has a white back and keyboard.
The prototype has a slide-out QWERTY keyboard and recognizable Sony Ericsson styling (the back looks a lot like the back of a Neo, for one). The camera at the back has an LED flash and records HD video, not a big surprise really as all Windows Phone devices have almost identical specs.
The prototype was reportedly running a beta version of Windows Phone (the tipster neglected to mention if it was a beta of v7 or v7.5), but worked without bugs.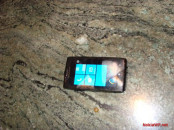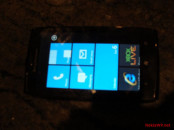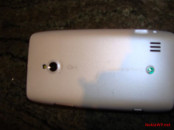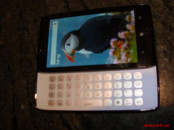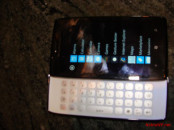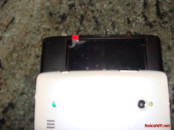 Spy shots of a Sony Ericsson prototype running Windows Phone
Anyway, it's clearly an old prototype and not a new development (it still says "Sony Ericsson" above the screen). But can the new company (after the departure of Ericsson) re-evaluate their standing on Windows Phone and join in with the rest of the major phone makers?
It's possible, or it could be an old prototype that was gathering dust until someone found it again and made a new batch of photos. Plus, it would be kind of awkward for Sony to have WP7 and its Xbox integration competing against their own PlayStation-certified phones.
?
the qwerty keypad is slid out, but why is the UI still in portrait?
y
make sense! :) I don't think Sony would use WP either
r
sony ericsson txt pro look like
ADVERTISEMENTS