Samsung has launched a new Pink Gold color variant of its newest flagships - the Galaxy S7 and S7 edge. The new color has been released today in Samsung's home country of South Korea, with the company saying that it will soon be available in select other markets as well.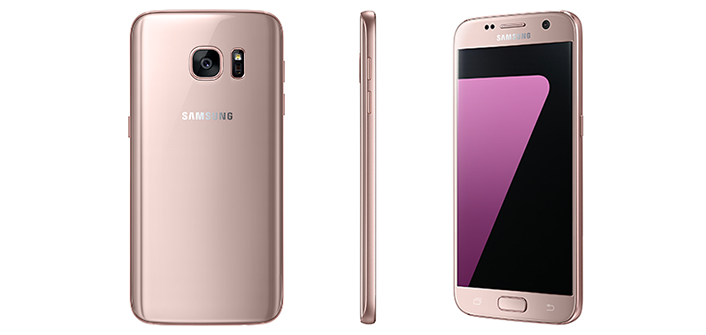 "Pink Gold was chosen as it, like the other colors available for the Galaxy S7 and S7 edge, is a natural color that provides a sense of comfort," Samsung said in a blog post. "These hues glitter and shimmer as if illuminated from inside their glass surfaces."
In case you aren't in the know, both the flagship smartphones are already available in Black Onyx, Gold Platinum, White Pearl, and Silver Titanium color options.
a
Rosgold and gold coler so hit and blast problems.....wtf
s
Is pink solely for apple only?! They own pink?! Wow guys. Lol.
D
Yes....both Apple and Samsung copied each other, but if we look at numbers Apple copied some 5-6 things and Samsung copied some 20-30 things from Apple....