New promotional videos offer a close-up overview of the Huawei Mate S and its features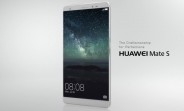 The Huawei Mate S is now official and the Chinese OEM has truly outdone itself yet gain. Huawei's new high-end, premium course of development has really paid off, as evident by the Mate S - a true flagship offer, uncompromising in every way.
We were extremely pleased with our hands-on experience with the exquisite smartphone and we will be sure to bring you our initial impressions, but in the meantime, Huawei has taken the liberty to give us a closer look at its latest creation with a few videos.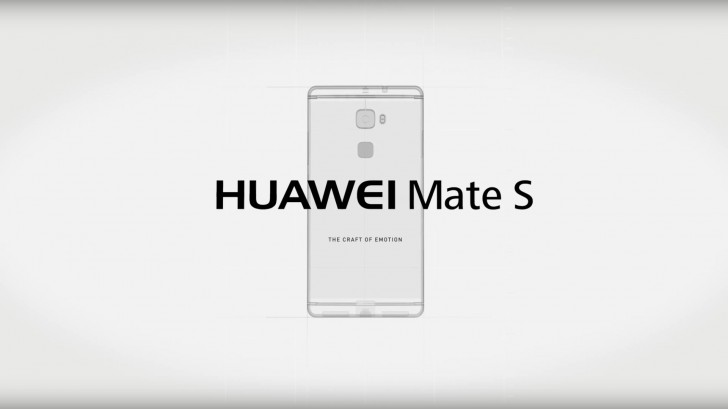 Simply put, the Mate S is a stunning device. It is like you ordered a brand new luxury sedan and checked every possible customization box, even some that you never thought were there. The first of the said clips dives into the design of the Mate S. It comes in an all metal unibody with premium materials, an equally impressive finish and a thin profile, measuring 7.2mm and only 2.65mm at the edges. The 2.5D 5.5-inch AMOLED display is also at the top of its game. It offers FullHD resolution, 105 percent screen color saturation and 1800000:1 contrast ratio.
The second clip tells the rest of the story of the Mate S and proves it is just as impressive on the tech side of things. The aforementioned stunning display is also equipped with Force Touch technology, just like the latest iPhones are rumored to be. This allows for advanced gestures and a whole new level of intuitive control inside EMUI 3.1.
Speaking of EMUI, Huawei's latest custom take on Android 5.1 is now smarter than ever. The demo highlights some of the interesting new gestures, supported by the Mate S, like knuckle taps and knuckle gestures.
But amazingly, Huawei has managed to cram even more advanced technology inside the new Mate. Just like its predecessor, it has a fingerprint sensor, conveniently located on the back of the unit, but this time around it has gotten even smarter. Now you can also use it for navigation, making one-handed operation even easier.
The rest of its specs sheet includes a fast Hisilicon Kirin 935 SoC, 3GB of RAM and an impressive 13MP OIS, BSI and Auto Focus enabled main camera. Overall, calling the Mate S an impressive package would definitely be an understatement and we can't wait for it to hit consumer markets.
Update: The promotional videos just keep pouring in and we definitely encourage you to take a peek.
T
looks like the htc m9 on the back.
?
Great phone, just chipset is very disappointing. It's essentially Snapdragon 610 equivalent.