Last we heard, Samsung had confirmed that it's working on a Bixby-powered smart speaker, saying that it'll be launched soon. Now, according to a new report, the company is aiming to enter the smart speaker market sometime in the first half of next year.
The report notes that the speaker will have a strong focus on audio quality. Another key area of focus is how it'd manage connected home appliances like lights and locks.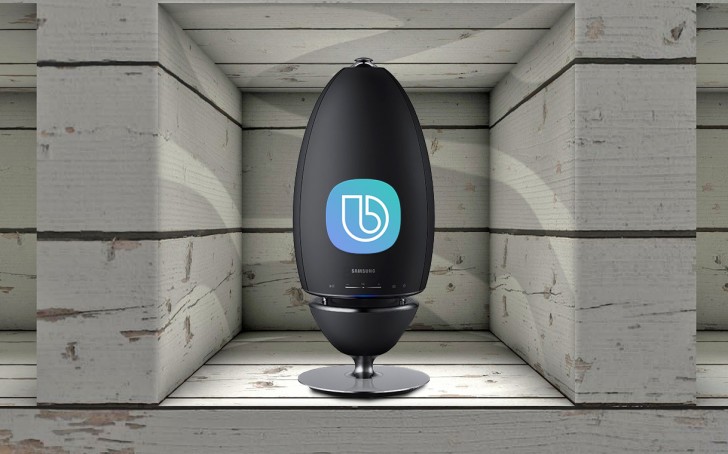 NOT the Bixby speaker (this is a Samsung Radiant 360 Bluetooth speaker)
The device will also synchronize with smartphones and TVs, the report says, adding that currently the company is improving the speaker's ability to perform voice-based Web searches.
The size of the prototype unit that Samsung is currently testing is somewhere between that of the Amazon Echo and Apple HomePod. The report also notes that the speaker will be made available in multiple colors - the prototype unit is in matte black.
The device will likely be launched in the US as well as multiple other markets around the world. It'll carry a price tag of around $200, the report says.
g
You do know that Samsung bought Harmann right? Harmann = Harman Kardon = AKG = JBL = Bang & Olufsen Automotive = Infinity = Revel = Arcam = Selenium = Mark Levinson... Now with that being said, I don't think Samsung is gonna be a slouch or...
D
Man Bose or JBL is a real pro. People from Samsung just playing a game where they always loosing. Compared to Bose the Samsung is just a kid in diapers and no matter how much they try it wont change,
D
What is a pure smart speaker professional? A company that makes speakers and smart devices? Like Samsung? :) Samsung is already selling a smart-speaker on behalf of Microsoft, using Cortana. It's called Harman Kardon Invoke. Does that qualify them ...