Most of you surely remember the HTC Hima Ultra, which then turned out to be the HTC One M9 Plus. Well a new leak states that the phone will actually be dubbed the HTC One M9+ and it might be closer to a release than we thought.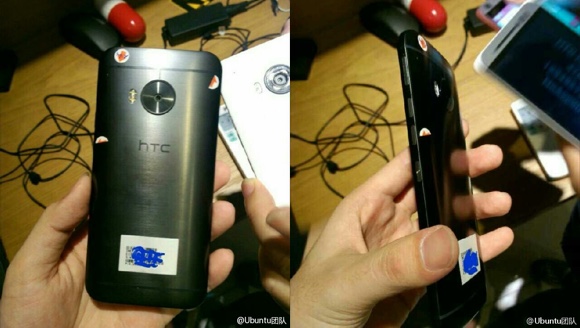 The alleged handset has already appeared in pictures, as well as benchmark results, so we should have a pretty good idea about what it has to offer.
Confirmed:Hima_Ultra will be going to the market as HTC One M9+(not Plus), and I was wrong it will be available in EMEA too…

— @upleaks (@upleaks) March 18, 2015
The leak, curtesy of the reputable source - @upleaks, also explains that the new phone will be available in the EMEA region (Europe, the Middle East, and Africa) and the release date should be in Q1 2015. But seeing, how we are already half-way through March, a Q2 launch seems more likely.
As for specs, the One M9+ should be powered by a MediaTek MT6795 or a Snapdragon 810. Presumably, the first will be reserved for China versions and the second will go international, but other scenarios are also possible. The rest of the device's rumored specs include 5.2" QHD display, fingerprint scanner, 3GB of RAM, and 32GB of expandable memory.
Curiously enough, HTC USA has an event set for today - March 18 at 9:00 AM (PDT). It will, most likely deal with the official US release of the HTC One M9, as well as the new "Uh-Oh" protection program, but it might also shed some light on the upcoming device. You can check the live stream here.
D
These posts bring a smile to my face. However, I hope the BIG news is not an incremental 5.2 screen but 5.5 successor to M9, otherwise why enter a market already occupied by 5.5 & soon 5.6" devices from Apple, Sony and Samsung? what are y...
D
I was able to update my M7 this weekend to lollipop. I did a manual update to get to it. So far I have really liked it.
N
My one m8 is running on lollipop
ADVERTISEMENTS