The rumors about Samsung's next highly-anticipated flagship phone just keep pouring in. Controversy is at an all-time high and it seems that leaks are starting to contradict themselves more and more. One of the more widely spread opinions on the tech scene is that the Galaxy S6 will keep with current design trends and spout a full-metal unibody.
However this might turn out to be not entirely true as two separate industry sources are now reporting that the Galaxy S6 will come with built-in wireless charging capability. The couple of reports come from DDaily and News 1 Korea and both hint at magnetic induction wireless charging in the smartphone. This is all fine, but magnetic induction can simply not function with an all-metal body. The material is a formidable barrier for electro-magnetic waves, making the whole process all but impossible due to losses and even quite dangerous.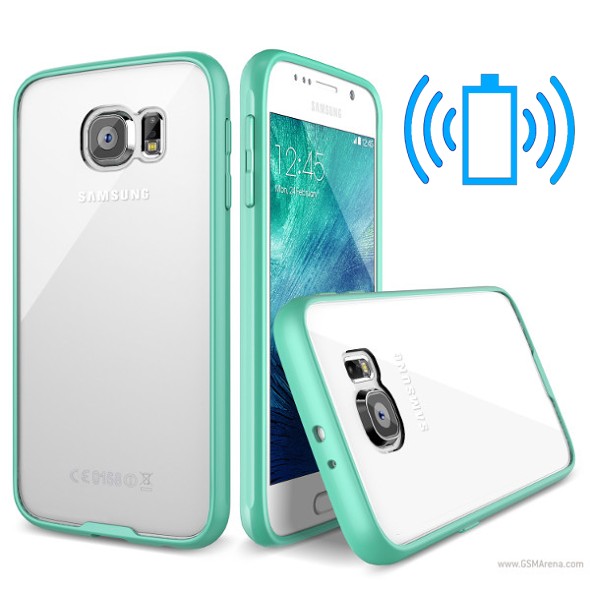 If the Galaxy S6 does indeed come with wireless charging that must mean that its back will not be 100% metal. One option would be for it to have carefully placed plastic inserts, but that seems kind of unlikely. The other variant, which one of the aforementioned sources goes into detail about is that the back will be made of glass, or plastic with a glass effect, which would allow for the charging technology to work properly.
According to other rumors the Galaxy S6 will not offer a removable battery so wireless charging might be there to offer at least some kind of compensation to Samsung fans. But considering a metal unibody along with electro-magnetic charging is only feasible in the way it is achieved with the all-metal HTC One (M8) - with an external charging adapter.
This is definitely a new curve ball in the Galaxy S6 story, leaving even more room for speculation and doubt. And we are bound to get a few more of those before the official launch event on March 1.
?
Their is also no pricecut in note 4 after releasing s6 also. I have seen note 3 price after releasing s5 no change
t
waterproof and wireless charging is a must!otherwise, imo, is an epic fail ($@mmy estimator)!!!!!
G
Ditto At least the Note 4 will come down in price considerably once this S6 is released-and it's a cracking premium device. Time will tell...
ADVERTISEMENTS