Samsung have just introduced their latest Windows Mobile smartphone - Samsung B7330 OmniaPRO. The announcement is surprising as the original B7320 OmniaPRO was presented only three months ago and the two are not that different.
The new B7330 OmniaPRO shouldn't be considered a successor of the B7320 OmniaPRO but better yet a regional version with few hardware differences "aptly" named to add to the already present OmniaPRO naming confusion.
The looks of the B7330 are quite reminiscent of the highly popular business oriented BlackBerry Curve line as well as some of Nokia's E-series devices (e.g. E71 or the newer E72) and the same goes for the features it packs.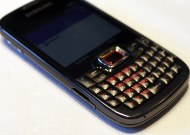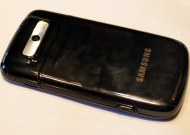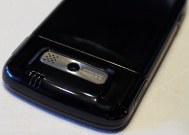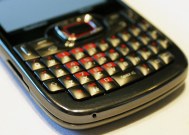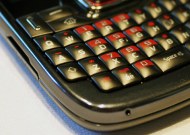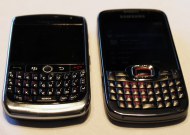 Meet the new Samsung B7330 • B7330 next to BlackBerry Curve 8900
The bar shaped Samsung B7330 sports a QWERTY keyboard and is expected to run Windows Mobile 6.5. It also flaunts a 2.63-inch 320 x 320 pixels display (a 2.4 QVGA one in B7320), GPS receiver, microSD card slot and support for HSDPA, Wi-Fi and Bluetooth.
B7330 measures 115 x 59 x 10,8 mm (117 x 61 x 12.7 mm for B7320), which makes it only a tad larger than Nokia E71 but still quite compact and most of all, thin. The similarities to the Finns' smartphone don't end up here. Weighing 101.6g, the Samsung B7330 OmniaPRO will also pack a 3.2-megapixel snapper and a promising 1500 mAh battery.
Samsung B7330 is expected to hit the shelves in Germany some time in October this year while its price is still a mystery. According to our source, B7320 OmniaPRO will never make it to the stores in Germany, replaced by the currently announced B7330.
:
I don't think this phone is bad. I like it and I think i'll get it. I've seen this phone myself and it doesn't look cheap at all, the person who took these pictures made it look like that. I mean look at this image, it looks a lot different to the ot...
s
To all those who are saying that this phone is a "ripoff" of a Blackberry or a Nokia E series phone, please keep in mind that no one company has the copyright to the smartphone qwerty keyboard. Just because a phone was designed with one do...
e
some samsung detractors say that the samsung b7330 is like a copy of the blackberry phones and the nokia e71 and e72 phones, while others say that this is the worst looking phone they have seen. ergo, the blackberry and nokia phones are also the wors...
ADVERTISEMENTS