A new Samsung phone has been granted Bluetooth certification by the Bluetooth SIG. The listing reveals the device carries a model number of SM-G888N0, with reports saying it could well be the long rumored Galaxy X foldable phone.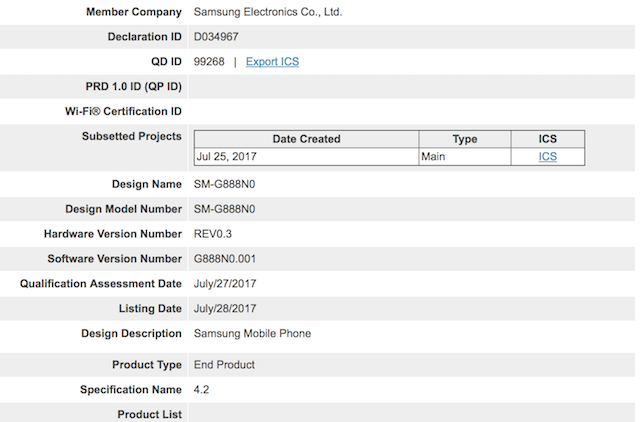 The speculation is based on the fact that the model number doesn't belong to any existing series of Samsung devices and it must be the first member of an entirely new lineup. Previously, the device received WiFi certification, so it's not a one-off thing either.
While there's no information on key specs, the listing does reveal Bluetooth 4.2 support, which is a bit odd, given that the South Korean company's latest flagships offer support for Bluetooth 5.0. However, it's likely that the device will support Bluetooth 5.0 at launch, probably some time next year.
This foldable phone could be a period of a transition product. Does anyone remember the Samsung Galaxy Star? A very early Note ancestor. Foldable phone could be the whole new but it could be flaws for beginning.
?
Warranty must be come with 5 year so people can use without fear. I mean sealed battery bend to force the battery room narrower and the drop impact and the stability, because it is a foldable design.