Samsung has started rolling out a new update to its Gear S2 smartwatch that is primarily aimed at improving the battery life of the device. Weighing in at 4.85MB, the update bumps the software version to R730TUVU1AOL3.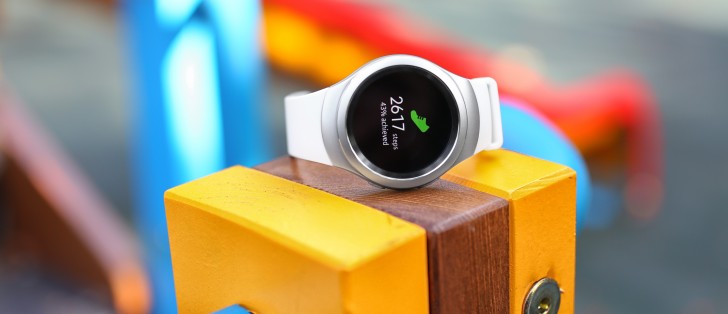 A quick look at the change-log (see image below) suggests that the What's new section only lists "Battery life has been optimized". However, the update could also include some regular bug fixes and stability improvements.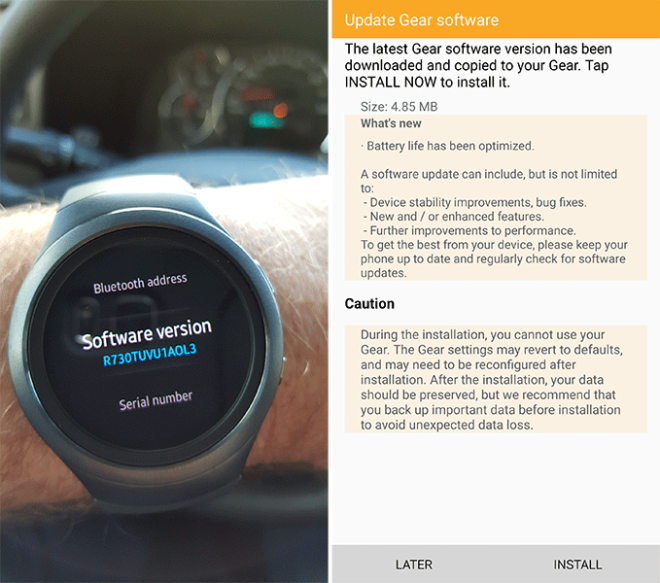 To install the update, open the Samsung Gear app on your phone and head to Settings. Once there, go to the About Gear option, and then tap the Update Gear button. This should do the needful.
J
I have not had any issues with battery life. It lasts about two and half days without running any extra applications (normal use). Under heavy use, it lasts usually a day and half before needing a charge. Needless to say, I charge it every night anyw...
A
My S2 battery lasts less than a day; it needs to be on the charger by 8pm at night. I put it on in the morning before my workout but it just drains down. I don't have any other applications installed. It makes a real pain in the rear to use it for...
l
This is not common. Check that you don't have any 3rd party apps running overtime in the background.