Samsung has started rolling a new update to its mobile payments service - Samsung Pay - in India. Weighing in at 84MB, the update brings along a major feature: support for Unified Payments Interface (UPI).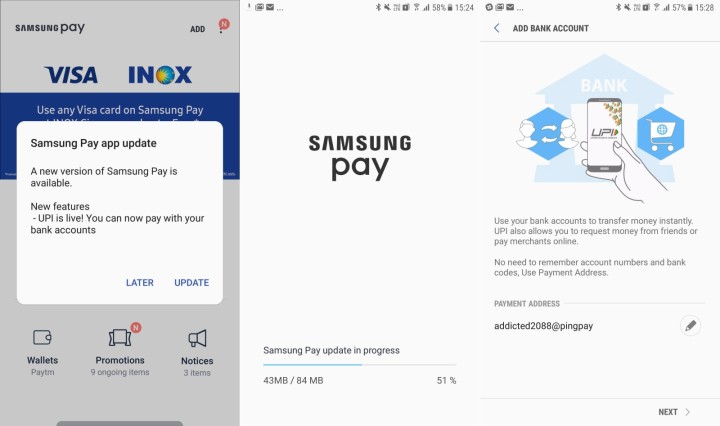 UPI is basically a payments system that allows for instant fund transfer between bank accounts on the mobile platform. So with this change, Samsung Pay users will now be able to make payments with their bank accounts.
This new addition shouldn't come as a surprise as at Samsung Pay's India launch last month, the tech giant had said UPI support will be arriving in future.
?
an iphone...urghya, I'd rather use two tin cans and a string, maaaaaaaaaasive ugly bezells, low quality screen, plus can't get out of jail free, operating system, say, you donn't work for apple do you.
D
is @pingpay samsung's UPI domain as in the screenshot????
v
cool...great..but i have yet to get past the login screen...fix it samsung..check your forums at least..don't be a sony