After the Galaxy Golden, Samsung has announced a new high-end Android-based flip phone, called the W2014. Samsung has partnered with China Telecom to make this handset for the 'Heart of the World' charity concert.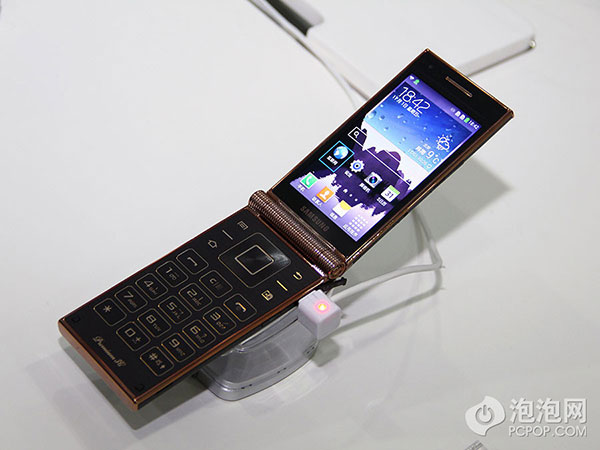 The W2014 is the fastest Samsung flip phone (and possibly the fastest flip phone, in general), with a 2.3GHz quad-core Snapdragon 800 processor under the hood, along with 2GB RAM, 32GB internal memory (with microSD card slot), 13 megapixel rear camera, 2 megapixel front camera, Wi-Fi 802.11 a/b/g/n/ac, Bluetooth 4.0, 1900mAh battery and Android 4.3.
The W2014 has dual displays, just like the Galaxy Golden, with a 3.7-inch 800x480 resolution Super AMOLED panel on either side of the flip.
No price or launch date has been announced so far but be certain that it's not going to be cheap.
b
So great nd beauty cuty phone I love it:*
?
The U.S. need the new Samsung w2014 2.3GHZ Quad Core Snapdragon 800 Processor 13 megapixel camera to be release soon in the U.S. This phone is cute and small and not so big like the note 4. It is easy to fit in your hand, pocket, and purse.
?
The U.S. need a light weight flip phone that have 2.3 GH, with a 13 MP camera, and not so big and gody looking. The "Samsung W2014 would be a perfect device with all the option like a Galaxy 5S'. It is small enough that it will fit in your pocke...
ADVERTISEMENTS