The moment Linux users have been waiting for over the past few years has finally arrived: there's a new version of Skype for Linux available. And this one is really new and different - not just a bug fixing release.
It comes with the latest Skype user interface, as seen on literally every other platform out there. Check out the new, modern design in the screenshot below.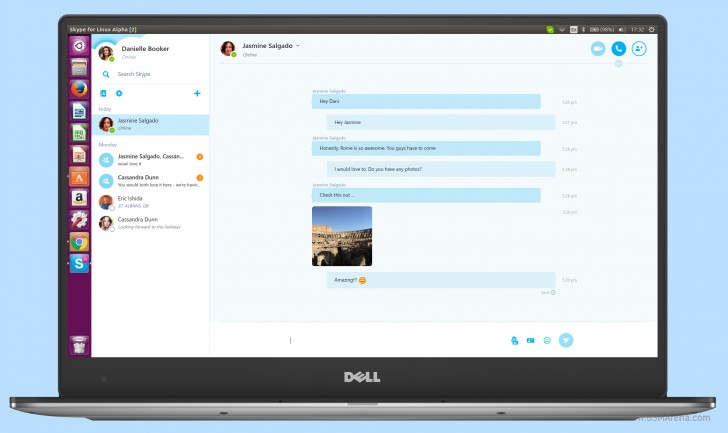 You can message people, of course, but also make calls, share files, photos, videos, and you have access to a whole new range of emoticons. However, this is an Alpha release, so it's not a finished product yet. Thus, Microsoft would like you to try it and provide feedback and help it prioritize future feature additions.
With the new Skype for Linux Alpha you can call people using the Skype clients for Windows, Mac, iOS, Android, and Skype for Web, but you won't be able to call those who still use the old Skype for Linux. This is because the new app uses Skype's "next generation calling architecture", Microsoft says.
Skype for Linux Alpha is available through Skype's community forum in DEB and RPM form.
L
I forgot to mention, compared to Ghetto Skype, it doesn't even work... Shows me 2 contacts, me but offline and the "Echo" service...
L
What's interesting is that they stole from "Ghetto Skype"(an open source project, that "Skype Alpha" looks pixel by pixel exactly the same with the blue color scheme set as default and using the same engine) and in the about page says "... protected ...
F
Skype GUI, the new ones, after the old 5.x for windows blows. It's a clunky software for Android too. Bleh!