Chinese smartphone manufacturer OnePlus has just posted a new teaser on its India Facebook page, effectively suggesting that the rumored OnePlus X smartphone would be unveiled on October 29.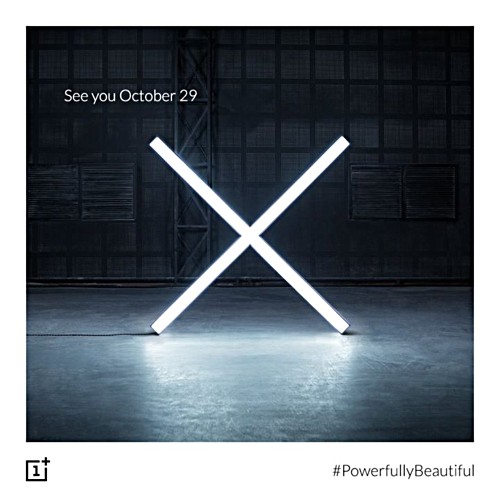 Although the teaser image doesn't provide any details about the handset (except that it's going to be "Powerfully Beautiful"), it does effectively confirm that a device named OnePlus X actually exists. This information is important especially in the wake of the OnePlus Mini getting accidentally listed by Amazon India.
So, now it looks like both Mini and X are two separate devices from OnePlus, although nothing is yet confirmed. We'll most probably have to wait until October 29 for any official indication or confirmation on this.
J
X-peria. THere are only 26 letters in the alphabet, and far fewer that have some kind of "magical" or exotic feel to them. X, Z, Q.. that's about it. Really not surprising that there is a lot of cross-over. I can think of at least three different ...
?
OS X. Moto X. HTC One X. neXus. Doesn't anyone have any other ideas for naming phones and technology? Although now that I say this, if anything could make the iPhone sound new and cool, it would be an iPhone X. I guess the X never gets old.
D
The 2540mAH battery is surely a deal breaker for me... utterly disappointed!!!