Popular privacy-focused messaging app Telegram has received a new update, bumping it to version 3.7. The update brings support for custom themes, a feature you can access by heading to Settings > Themes.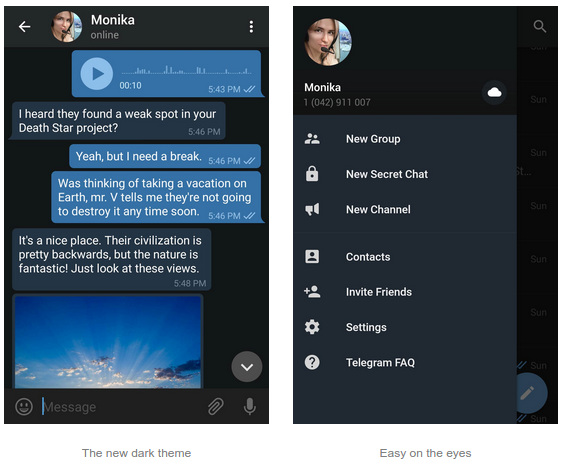 In addition, a Theme Editor has also been added to the app, enabling you to create new themes as well as share them with others.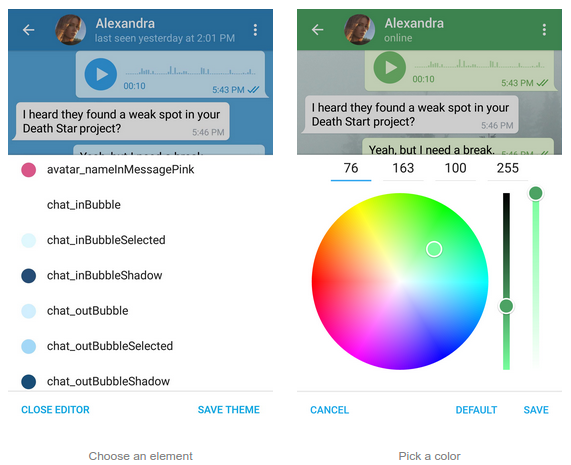 The update is currently rolling out to Telegram's Android and desktop clients. "If you're using our iOS app, hold on for a couple of weeks," the team behind the app says. "You'll get themes eventually, but for now we're building something different for you – and it's truly epic."
?
The only telegram i ever heard of is the one in 20th century. We dont need another whatsapp-like apps.
W
Telegram is the best messaging application and far ahead of other similar applications. It is regrettable that it doesn't get the popularity it deserves
?
themeing support was the only thing i was missing and now it's there. perfect. really unfortunate that most people use WhatsApp exclusively. Telegram has been much better for me ever since i switched. feels less intrusive, more reliable and prettier,...