New Telegram update brings video messages, ability for bots to accept payments
The Telegram app has started receiving a new update. Arriving as version 4.0, the update brings along several changes, including video messages as well as the ability for bots to accept payments.
Yes, the app now lets users send video messages as well (voice messages are already supported, in case you aren't in the know).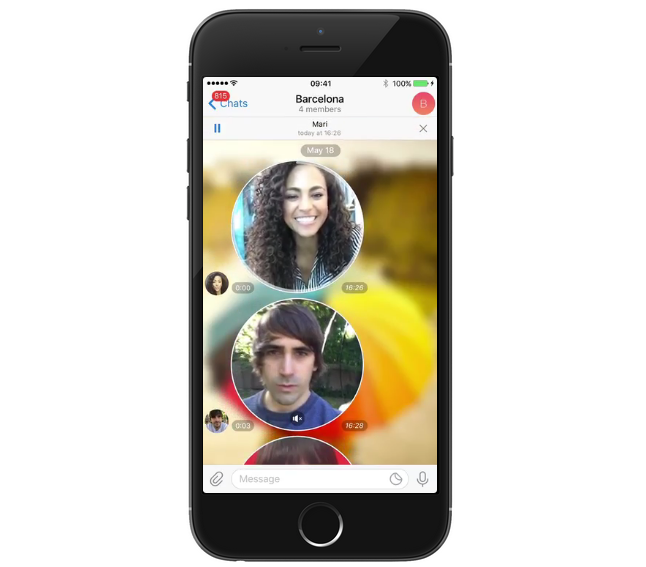 To access this feature, open a chat, and switch to the camera mode by tapping the mic icon. Now you can start recording video by tapping and holding the camera icon. Release the button when you're done, and your message will be sent.
Moving on, the update also marks the launch of Telescope (telesco.pe). It's described as "a dedicated video hosting platform for those who use videos to communicate with their audiences."
The good thing is that you don't need a Telegram account to view public video messages.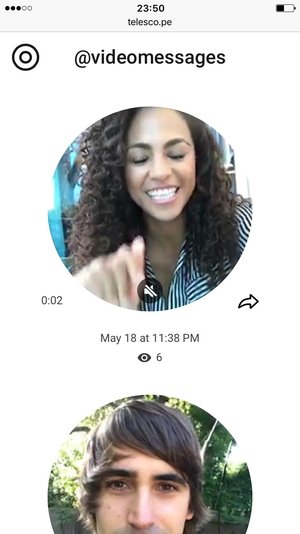 The update also brings along Bot Payments (the ability to order goods and services from bots). You'll see a Pay button in bot messages. Just tap it, enter the required information, and confirm.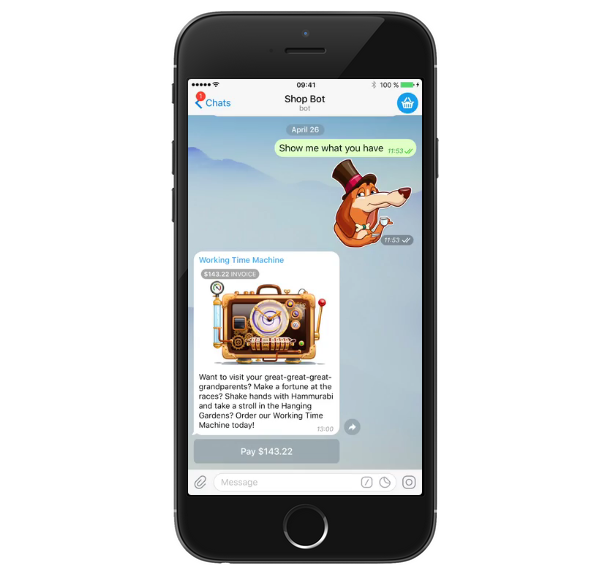 And finally, the Instant View feature has also been launched. "With Instant View, you can enjoy articles from any blog or media outlet in a uniform and easily readable way. Beyond merely showing the text of an article, Instant View pages support images, videos, and any other media. They work great even if the source website isn't optimized for mobile devices."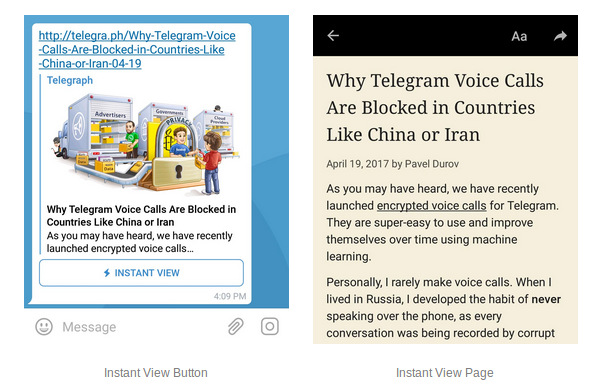 Source | Play Store | Via
D
Nice choice of article in the screenshot to demonstrate their new features! :D
R
Yes its good to see someine daring with new and improved features, and we need some competition to whatsapp
F
Yay! Telegram, my favorite chat app is getting more features.