TouchWiz gets flamed a lot for its looks, but what if Samsung enabled themes? Sony has them, CyanogenMod has them, many Android customizations do – they offer the ability to quickly change the look of the device and often goes beyond just changing the wallpaper and icons.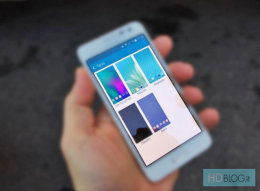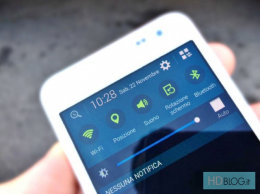 A new theme option in TouchWiz
A Themes setting screen is visible in photos of a Galaxy S5 running a leaked Android 5.0 Lollipop version. It's not clear how extensive the customizations via the Themes will be or which devices will get the new functionality – presumably the current and last year's Galaxy S and Galaxy Note, the Galaxy Alphas too.
Another change is that the S Finder button has been moved to the upper left corner and the Quick Connect button is gone. This will save some space in the notification area.
D
@chocobo> Root your phone (if not already done), install the Xposed framework, install Wanam Xposed module... and enjoy! ;) Already done on my Note 3.
D
@ThePhabletGuy> You can go on XDA to know how to install Group Play (from Play Store, Galaxy Apps, an old Samsung or an APK). http://forum.xda-developers.com/note-4/themes-ap­ps/missing-play-t2911162