Xiaomi's Android One smartphone - Mi A1 - has started receiving a new update. Going by screenshots shared by users over at XDA, the update weighs in at around 465MB in most cases, although for some, size is over 1GB.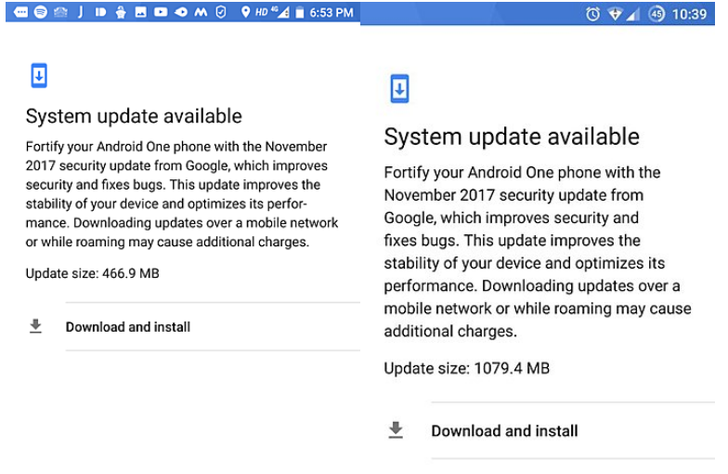 It contains the November security patch, but not Android Oreo.
Sadly, there's no clarity on exactly what other new features or improvements the update contains and we don't even know what the extra content of the larger update package are.
Got update almost 1GB. I can`t find any difference in functionality or battery life. Waiting for Oreo ...
after this update home button does not work properly
Very appropriate to mention this. Although A1 users can be quite content they actually receive monthly updates, the manner of lackluster changelogs is really upsetting. The fact we don't have Oreo yet is disappointing but it's alright if they deliv...