The OnePlus 8 will be available in a color called "Interstellar Glow", but leaks haven't quite managed to nail down the exact hue. When we first saw it, it had deeply saturated colors, going from purple to warm yellow. New renders of the same color have surfaced, which show much lighter colors.
This version looks more like opalescent white. Here's a side by side comparison: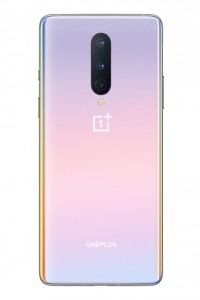 OnePlus 8 Interstellar Glow: New hue • Old version
It's quite likely that OnePlus tried out several different options before deciding on the final look. It has happened before - for example, one of the company's designers published an unreleased OnePlus 7T in Gold, later Marble and more colors surfaced.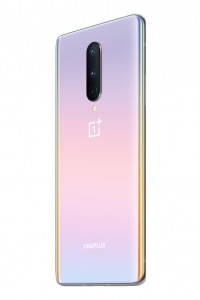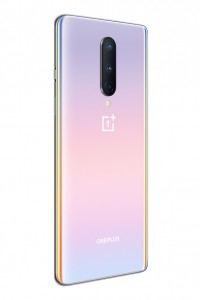 OnePlus 8 Interstellar Glow (new version)
Yesterday, we saw this different version of the OnePlus 8 paint job in a transparent case. The timing of the leaks and the additional views of the new color suggest that this lighter take on Interstellar Glow is the one heading to stores.
That transparent case may be the only way to show off the phone's true color, by the way, most cases are opaque and from 5 options for the vanilla phone, not one of them seems to match up with the new take on Interstellar Glow.
A
Regardless of the colour - be it hues of interstellar glow, rainbow, or even unicorn coloured - if the price is prohibitory for the masses, as are the OPPO Find X2 / X2 Pro and Xiaomi Mi 10 5G / Mi 10 Pro 5G (Mi 10 5G global prices have a 56% markup ...
P
Might be something similar to Samsung's Prism White, different colors at different angles.
The first version look SO much better, they were about to continue the uniques gradients where Huawei left off. (Cause they did left) Guess they don't have the balls to release such a bold color If you look back, you'll see that the unr...
ADVERTISEMENTS