New Xperia Ear update expands voice notification support, includes updated head gestures
Sony's Xperia Ear accessory has started receiving a new update that bumps the companion app to build number 1.1.0.A.2.1, and brings along a host of improvements.
Prime among them is the ability to read alerts and provide notifications for any app - previously, voice notifications only worked with a handful of apps including SMS, WhatsApp, Facebook Messenger, Line, Email, Gmail, Twitter, Calendar, and News Suite.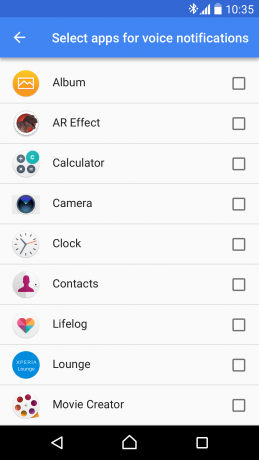 In addition, the update also includes new head gestures. "Users can now accept and decline calls with a nod or shake of the head, cancel notification read out with another head shake, and even shake their head left/right to skip music tracks forward/back," the company explains in a blog post.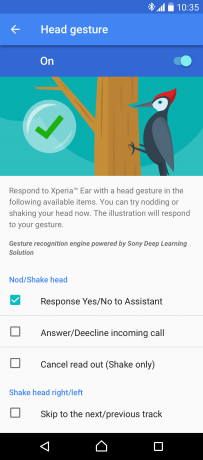 And finally, the update also brings along a new email filter that allows users to set rules describing which emails are to be read out via voice notification, based on sender or subject.
?
Nice job on thus Sony earpiece!!
A
From that list of apps, I've deleted all except the contacts. Extreme debloating ;)
D
I like that function which skips music tracks based on your head movements!