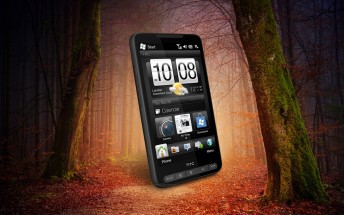 Counterclockwise: HTC is the foundation upon which modern smartphones are built
Last year HTC celebrated its 20th birthday. The company was founded in Taiwan on May 15 1997 as the High Tech Computer Corporation and it initially intended to build laptops. Pretty soon it started building pocketable devices - Pocket PCs as they...

Palm Treo 750v for Vodafone
Palm announced their first 3G model - Treo 750v for the Vodafone networks. The smartphone runs on Windows Mobile 5.2 OS for PocketPC and is the first Windows powered device of the company for the GSM networks (Treo 700w is CDMA). Treo 750v has an...