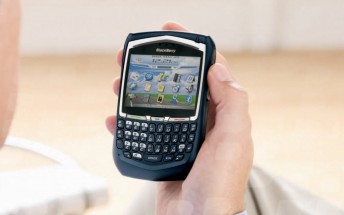 Counterclockwise: BlackBerry, the king of keyboards, was killed by the touchscreen
All chat clients these days have "delivered" and "seen" labels to reassure you that your message reached its intended recipient. But what if getting the message delivered was literally a matter of life and death? Enter Research in Motion or as it...

Vodafone Spain gets BlackBerry Pearl 8110 with GPS
The BlackBerry Pearl 8110 has the typical BlackBerry looks and has GPS navigation functionality to aid users on the move no matter if they are on foot, or on transport. The Blackberry 8110 is not the most feature-rich device around but will surely...