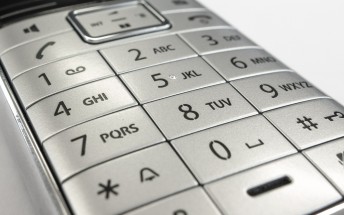 Counterclockwise: mad scientist ideas for phone keyboards
BlackBerry phones (PDAs first) got their name because of their distinctive keyboards - the keys were arranged in a way that resembled the fruit. But let's not look at a straight up QWERTY keyboards or even how the keyboard slides or rotates out of...

Motorola MOTOSPLIT has split QWERTY, runs Android
Motorola has recently acquired a taste for weird form factors - you've already seen the Motorola BACKFLIP, now get ready to meet the Motorola MOTOSPLIT. It runs on Android OS and strongly resembles the Nokia 6800 and the series of similarly shaped...