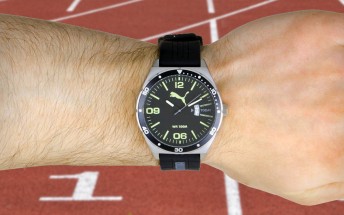 Puma partners with Fossil to build smartwatches
Puma has dabbled in phones, but that didnít last long. Now the company wants to push into the smartwatch market and has signed a 10-year deal with Fossil, which will build and distribute Puma-branded wearables. The first watches will be available in...

PUMA PHONE roars at the MWC, sports-minded and eco friendly
Now, hereís a handset thatís keen on sports - the PUMA PHONE. This gadget loves it outdoors and doubles as a sport tool (e.g. a bike speedo). The PUMA phone thinks green with a solar panel on the back and an eco friendly box. PUMA posted a teaser...