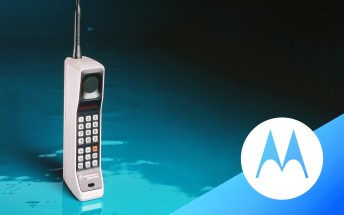 Counterclockwise: revisiting Motorola's iconic phones
Motorola is famous for making the first commercial cell phone - the DynaTAC. It also created the first ever flip phone, the Motorola StarTAC. The company has scored many more firsts in its 90 years of existence, enjoyed a golden age when it shaped...

Luxurious Motorola Aura pops up, yours for $2000
TThe spanking new luxurious handset Motorola Aura was announced. It's been some time now since Motorola last announced a fashionable handset and since the Aura costs 2000 US dollars it gets all the more exciting. Motorola Aura is the first...